As we are approaching the end of another year, we will try to list some of the most popular websites and blogs in the world of travel this year, not in terms of traffic or popular votes, but by offering online audience infotaining and valuable content that would kindle the spirit of travel, adventure and creativity. These travel blogs have inspired travellers around the world to travel safe, smart and with a definite sense of purpose. The experiences shared by the bloggers, mostly hardcore traveller-writers, have proved more than useful in making travel decisions. Here they go… our favourite blogs no traveller can be without.
(Note: We don't endorse, promote or intend to drive traffic to any of the blogs mentioned below)
1. Scandinavia Standard
Website: scandinaviastandard.com
Description:A unique blog to understand Scandinavian lifestyle in English.


2. Lost with Purpose
Website: lostwithpurpose.com
Description:Started by a backpacking couple travelling full-time, the site takes you to some of the offbeat world destinations.

3.This Is The Place I Was Telling You About
Website: thisistheplaceiwastellingyouabout.com
Description:By far the longest web address any blog would have had, the founder-couples who started this blog share their travel stories, and pretty much endlessly!

4. Landcruising Adventure
Website: landcruisingadventure.com
Description:A traveller-couple takes you to the various corners of the world on their vintage Land Cruiser, an ongoing, 15-year long journey, to give readers some delightful stories and awesome photos.

5. Culinary Backstreets
Website: culinarybackstreets.com
Description: Hear stories of a city's foodways bent on a more traditional side of urban culinary life. 

 6. Roam Magazine
Website: roam-magazine.co
Description: A unique, creative outlet for travellers, photographers and travel writers that inspire readers to seize the fleeting moments of travel through words and photographs and explore the marvels of Mother Nature rich bounties.

 7. Melting Butter
Website: meltingbutter.com
Description: A Pinterest-esque layout capturing some of the coolest and gorgeous spots handpicked by curators with real taste.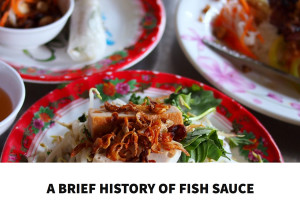 8. Tiny Atlas Quarterly
Website: tinyatlasquarterly.com
Description: A photography-based lifestyle travel brand and niche social community for travel that is more than life: in their magazine, through products, events and on immersive adventures. 

 9. Our Wild Abandon
Website: ourwildabandon.com
Description: Started by two best pals, it documents their lives on the run and tells stories about the people in their journey.

10. Travel Fish
Website: travelfish.org
Description: An independent travel guide covering Burma (Myanmar), Indonesia, Cambodia, Laos, Singapore, Malaysia, Vietnam and Thailand.

Though we have covered a handful of travel blogs and website in this post that we love, we promise to bring you some more in the next part series of the blog. Until then, it is happy travel time from us!