With the lush green meadows, exotic land slopes, thundering waterfalls, and above all the most wonderful climate, North East India makes the most exciting tours for couples and even for adventure seeking youngsters. North East India consists of seven sister states namely Arunachal Pradesh, Assam, Manipur, Meghalaya, Mizoram, and Nagaland. The terrain of all these states is made of rain forests, hills, and snow-clad mountains. North East India is the home of spectacular flora and fauna and astonishing climate.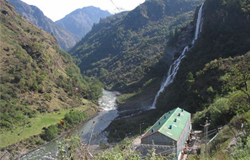 Assam
Assam is the only entry point to North Eastern India. Known as the "tea capital of India", Assam produces the largest quantity of high quality tea. The Kaziranga and Manas National Parks are well known for their one-horned rhinos and even serves as a tiger reserve.
Arunachal Pradesh
From the foothills of the Himalayas emerges the glorious land of Arunachal Pradesh. The maiden clouds over the Himalayas, the glaciers on Brahmaputra, and the marvelous streams passing in and around the state offer a more enchanting colorful flora, making this North Eastern state a unique destination.
Manipur
Manipur is the home to various tribes with rich traditions and cultural diversity enjoying numerous fairs and festivals throughout the year. This state has gifted the country with "Polo" and a dance form "Ras Leela". Manipur is a land of poise and dignity with a number of tribes.
Meghalaya
Meghalaya is well known for the enthralling hill station, Shillong, also known as "Scotland of India". Meghalaya is the house of the most amazing caves. There are more than 700 caves most of which are still not mapped. Meghalaya is a perfect location to chill during summer and to experience adventure. The land of highest rainfall, Cheerapunji is located in this state. The state also has enormous small and huge waterfalls and pristine lakes. Elephant falls, Umiam Lake, Maphlang sacred forest, and the longest cave in India are some of the most important places to visit in the state.
Mizoram and Nagaland
Both these states has perfect climate to chill out throughout the year. The states are withered with wonderful landscapes, and colorful flowers. One can enjoy the hospitality and love of a mixture of tribes in both the states. Bamboo dance from Mizoram is world famous.
Sikkim
Though Sikkim does not cover under the Seven Sister States, this North Eastern state offers the charming view of the Himalayas. Sikkim's capital Gangtok, is known as the Switzerland of India, because of the mind blowing snow fall during the winters. Mount Kanchenjunga, the highest peak in India and the third highest peak in the world is in this state. The unpredictable showers and pristine landscapes make Sikkim, the most sought after destination for honeymooners.
This serene land stretching from the foothills of Himalayas is a fascinating location for honeymooners. A honeymoon trip to all these North Eastern states of India especially in summer will be an unforgettable experience to share joy, love, and warmth for the honeymoon couples.