Australia is a unique and diverse country offering lot of distinctive places for its visitors. The entire territory of Australia, right from the islands near mainland, dessert areas with wild nature, unique animal species to the urban parts of the country is overwhelmingly magnificent and fascinating. There are plenty of places to look in at Australia but the most popular ones are listed below. These places are worth dropping in at least once.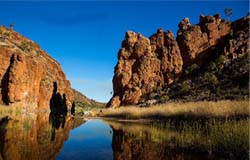 Sydney
Sydney is a great holiday destination at any time of the year. Tourist can find plenty of things to relax and unwind. The mild weather goes perfect for outdoor nature activities like cycling, beach, golf and harbour side hikes. Sydney packs a spectacular array of music and cultural festivals and exciting family entertainment. The world class museums and rich architectural heritage makes Sydney more vibrant and exciting cities on earth.
Perth
Perth – the sunniest capital city of Australia. Tourist can enjoy beach lifestyle, world class local wines, relax at natural bush land and watch eye-catching ocean sunset within 30 minutes of the city. The Botanic Garden, the biggest inner city park of the world is situated here. Located beside the Swam River, Perth offers a truly unique western Australian experience.
Tasmania
Tasmania is Australia's premier travel destination. It is a pure and rejuvenating place featuring Tasmanian World Heritage Area. About 40 per cent of the island is a protected reserve. Tourist can visit plenty of wild life sanctuary featuring Tasmanian devil, an endangered marsupial species found only in Tasmania.
Fraser Island
Fraser Island is the world's largest sand island which is otherwise called Hidden Natural Treasure. It holds an endangered species of dinos, wild dogs and unique fishes found only in Australia. The sparking beaches look like haven and are a very popular destination for tourist across the globe.
Kakadu National Park
Kakadu National Park is a unique archaeological and ethnological reserve which identifies human remains dating 40000 years. The rock carving and cave painting reflect the skills of pre historic Austrians. The national park is a habitat for wide range of endemic species of plants and animals.
Uluru
Also known as Ayers Rock, Uluru is a large natural sandstone rock formation of central Australia. The sandstone is popular for appearing to change colour at different times of a day and year, most remarkably glowing red at dawn and sunset.
Cairns
Cairns is the main entry point of Great Barrier Reef visits which is the biggest coral reef in the world. Stretching about 80 million acres along the north east Australian coast, it habitats world's rarest sea organisms. Tourist enjoys a rare opportunity to observe and see them in close.
Kangaroo Island
Kangaroo Island is the third largest island after Tasmania which is surprisingly diverse. Being surrounded by fertile land and rich waters, the island produces Australia's finest gourmet foods. Tourist can take extreme boat rides or swim with dolphins and discover an unparalleled experience like never before.
As said, Australia has got lot to offer and these places are only a part of thousands of attractions.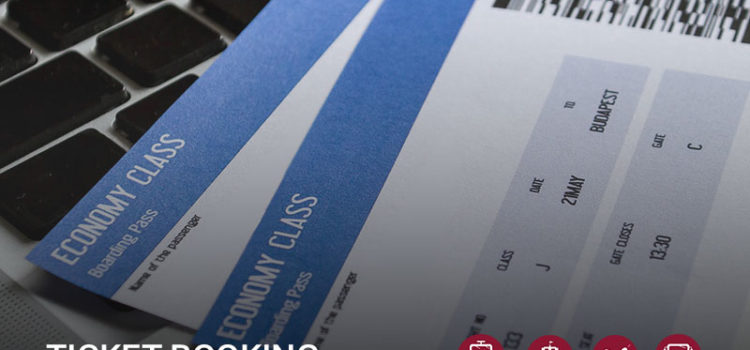 Varanasi – popularly known as Kashi, is one of the ancient cities in the world. It is believed to be the holiest place in the world found by Lord Shiva before 3000 to 5000years. Khasi is an important pilgrimage centre attracting large number of people worldwide. The holy city is placed on the west side of the Holy River Ganges reflecting old Hindu culture, spiritualism, Indian philosophy and mysticism.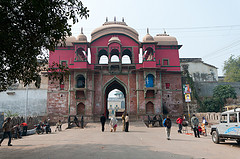 Since the city is mainly attached to Hinduism, temples form the main attraction. There are so many other attraction to see and are listed here,
Jantar Mantar
Jantar mantar is an observatory point with complex architectural styles. The building was constructed by Jai Singh, the Maharaja of Jaipur due to his passion towards astronomy. It is said that before constructing Jantar mantar, King Jai Singh sent his scholar abroad to study the construction and design of foreign observatories. Tourist can find various shapes in the building each possessing specialised function for accurate astronomical calculation. Jantar Mantar is a perfect combination of geometric form and is very popular among foreign tourist.
Panchganga Ghat
Among the other beautiful Ghats of Kashi, Panchganga is the most popular. This is the only ghat where the five holy rivers, the Saraswati, the Yamuna, the Kirna, the Ganges and the Dhupapapa converge together. Surrounded by about eight water front along with Alamgir Musque in its close vicinity, the Panchganga Ghat is worth visiting at least once.
Alamgir Mosque
Also known as Beni Madhav Ka Darera, the mosque was constructed during Mughals invasion in India by the Mughal Emperor Aurangazeb. It is said the land where the mosque is built was once a temple of Lord Krishna. The architecture of the Alamgir Mosque combines Persian and Hindu style with rich artwork of ancient India. Featuring a Hindu temple underneath, the mosque attracts tourist who visit Panchganga ghat.
Ramnagar Fort
Situated on the opposite bank of Ganges River, the fort attracts huge tourist all over the world. It was constructed during 18th century by Maharaja Balwant Singh using red sandstone. The fort features a temple built for Ved Vyasa, the author of Great Indian epic Mahabharata and a museum within its premises. Glossy marble stone, open courtyards, pavilions and beautifully carved balconies spotlight the fort. Apart from this, the fort possess a big clock of the ancient period which not just display time but also day, week, month and year.
Besides these famous spots, tourist can also visit Dasaswamedh Ghat, Manikarnika Ghat, Assi Ghat, Tulsi Ghat, Kedar Ghat, Shivala Ghat, Harishchandra Ghat, Hanyman Ghat, Man Mandir Ghat, Darbhanga Ghat, Rana Mahala Ghat, Vishnu Charanapaduka and more. For those who wish for temples can visit the famous Kashi Vishwanath Temple, Bharat Mata Temple, Durga Temple, New Vishwanath Temple and Tulasi Mana Temple.
October to March is the best time to visit the holy city; since the temperature remains ideal during these months. Tourist can also opt to travel during Diwali and Maha Shivarathi to see the grand eye catching celebrations for the Lord God.
Do you have a long weekend coming ahead and want to head out for a lovely holiday or an adventure trip? Coorg is the right place that provides everything you wish for. Also named 'Scotland of India', it is famous for its misty mountains and coffee estates. There is so much to see, admire and hook up at this hill station located on the slopes of the Western Ghats. At a height of about 1525 meters, the 'Kodagu' as what the locals call, features waterfalls, forest, trekking trails, wildlife, woods, valleys and some mouth-watering cuisine.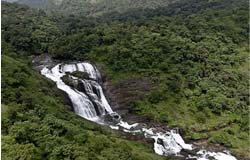 Listed here are the top most attractive and must see places of Coorg,
Nagarhole National Park
Nagarhole National Park is situated between Coorg and Mysore district. This park is also known as Rajiv Gandhi National Park. Spreading over an area of about 643 square kilometres, the park protects rare species of wild life and trees. It is also a home for 270 species of birds which also include rare and endangered birds.
Omkareshwara Temple
The Omkareshwara Temple was built during 1820 by Linga Rajendra II for Lord Shiva. The 'Shivalinga' of the temple was brought from Kasi and is named after it. The temple reflects both Hindu and Islamic style of architecture with window bars having made of 'Pancholoha' – a combination of five metals.
Dubare Elephant Camp
The Dubare Elephant Camp is a popular elephant training camp located near Madikeri. The deciduous forest features Asiatic elephants, samdhar, spotted dear, gaur, patridges and more. Tourist can enjoy ride on elephant into the forest, wildlife safari in jeep and coracle ride.
Somwarpet
Somwarpet is a small town on the north east of the Coorg district. It features 'Beelur Golf Club', the oldest club with lush green golf ground. Tourists also visit Malemalleshwara Betta during Maha Shivaratri for enjoying the grand celebration.
Bhagamandala
Bhagamandala is a sacred place for Hindus where the river 'Sujyothi' is believed to join underground. The pilgrims purposely come here to complete the rituals for their ancestor by dipping themselves into the river.
Iruppu Falls
Iruppu Falls is about 140km from Mysore that originates from Lakshmana Tirtha River. On the banks of this river, tourists can find the popular Rameshwaram temple that attracts huge tourist on Shivarathri festival. According to the Hindu mythology, Lord Rama and Laskshmana is believed to pass this river when in search of Sita, Lord Rama's wife. The ideal time to visit Iruppu falls is during the monsoon season where the fall receives highest flow of water and renders a breath taking sight for its visitors.
Bylakuppe
Bylakuppe is the second largest Tibetan settlement outside Tibet and is located on the state highway 88. Due to the Chinese aggression during 1960's a large population of Tibetan settled here and built the most significant monasteries like Great Gompa of Sera Mey and Sera Je.
Coorg is one of the wonderful places to visit at any time of the year with so many spots to look around. All you need to do is plan a trip to Coorg and sit back to relax the mist covered mountains and enjoy the sound of bird-calls in the air.