Did you find the first series of the blog on Best Travel Podcasts exciting? We hope you would have tried at least one of the 10 Podcasts listed on the blog.  Let's explore another 10 podcasts in this blog that would titillate your senses and make you crave for more.

This popular audio travel podcast started by Gary Bembridge, a seasoned traveller for 25 years, in 2005 and throws light on travel destinations around the globe, sprinkled with tips and advice based on his visits.

Whether you're heading out to explore new frontiers or struggling to find your place in the world, this podcast, started by Nathaniel Boyle, is a weekly show on the ins and outs of travel.

Looking to decide where to travel next? The podcast lists interview with a traveller who has travelled to the place recently or destination expert.

If you are an American looking to experience affordable, fun and culturally broadening trips anywhere in Europe, then this podcast for you.
Started by Comedian and TV host Mike Siegel, the podcast brings you some of the best and worst travel experiences in the form of a different guest sharing travel tales from lands far away.
15.Indie Travel Podcast

A fortnightly audio show that offers travel tips for independent travellers plus a global community of indie travellers all contributing amazing stories to the podcast.

Travels in Music that dabbles with travel musicians telling stories on music from around the world; the podcast does its bit to turn the planet into a beautifully musical one.
13.This Week In Travel Podcast

A Semi-Weekly Podcast joined by traveloggers Gary Arndt, Jen Leo and Chris Christensen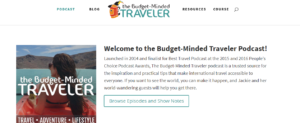 Started in 2014, this podcast was the finalist for "Best Travel Podcast" in 2015 and "People's Choice Podcast Awards 2016". The podcast provides practical tips and hacks that make international travel accessible to every traveller.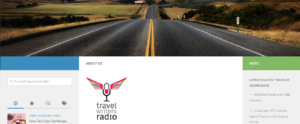 An up and coming media outlet with global reach, imparting a unique local flavour. You need to become a member of the website to contribute reviews, news, culinary interview, travel experiences and tips for travellers.
The above podcasts are unique in one way or the other. They are almost guaranteed to make one an agile and intelligent traveller. We will follow the list up with the concluding post of the blog series.