If you want to visit an undisturbed and unspoiled island for your vacation, your best option would be the Malapascua Island in the Philippines, the land of beach bum's delight. The Malapascua is a tiny island located a few kilometres away from Cebu in the Philippines. You can reach the island by a ferry from Maya port.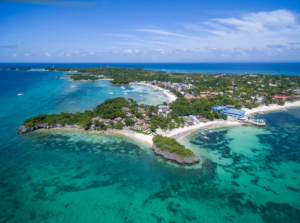 History says first the Spanish landed here on a stormy Christmas day and hence the island received its name as Malapascua (Mal=Bad, Pasco=Christmas). However, Malapascua was first discovered 30 years ago when a Swiss national named Freddy bought land on this island. Years later, it turned out to be one of the perfect beach destinations in the Philippines.
The island has the most beautiful, sleepy and sandy beaches surrounded by clear blue waters. The greenish palm trees make you feel relaxed and never let you go out of the island even if you wanted to. The people here eke out a living doing fishing, boat making, and coconut farming. They are the friendliest souls with whom you can dine with daily (they never treat you as visitors!).
Peculiar highlights:
– There exist many secluded beaches for you to go for diving, snorkelling, and swimming. Bounty beach is the most favourite one among the other beaches (Lighthouse, Langob, Lapus, etc.)
– When you go for diving, if you're lucky, you may spot Thresher Sharks. However, normally you can get to see a few Seahorses, Shrimps, Crabs, Coral fishes, and Sea Slugs.
– Basketball and Cockfighting is a regular here (mostly on Sundays) conducted all over the island, is a favourite pastime with the locals.
– Lose yourself for a little while. Be a part of different fiestas that happen throughout the year (Food/drink, Disco, pageant, and lots more.)
Please note: There are no ATM's, pharmacies and paid laundry facilities on the island. So prepare yourself accordingly with enough cash in hand, clothes and medical kits. Also, there are no cars for you to take a pool drive or hire. It is better to walk along the beach and enjoy the paradise.
Both the warm (March- November) and the wet (December-April) seasons are recommended for visiting the island as there are no extreme weather conditions here.