Travel is truly a passion with many people and the urge to discover new places revisit favorite haunts are ingrained in them. For those of you who are bitten by the travel bug and wish to travel to the beautiful and scenic Cornwall, here are a list of must see places. Cornwall has plethora of places to offer even to most jaded traveler. There are beautiful quaint villages, beaches historic places to visit and is child and dog friendly to boot.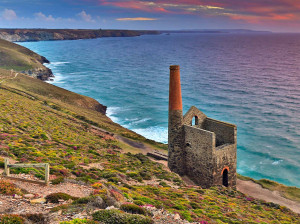 Penzance Corn wall is one of the best places to visit as it has very scenic views of lovely Mount Bay .There is a lovely art gallery in the town so that you can indulge in culture as well. Since it is a coast you can also take boat rides to nearby places. Mousehole is a small harbor located near the area of Penzance also to be visited as it has lovely village views of winding lanes and traditional cute cottages lining it. Do not miss their Christmas lights as it will transport you to fairytale Christmas scene. Lovely pubs are also here to put you in the spirit!
Sennen cove is a quiet harbor which is a place to chill out in the beach and observe sharks. It can get busy with people flocking to the place in summer. If beaches are your passion, two more popular beaches Gwithian and Godrevy beaches are your best bet for fun. They are both quite stunning in all weathers. It is a popular haunt for surfers and thrill seekers as there is a lot of activities to do like cliff climbing and kayaking.
Lizard Peninsula is a marvelous peninsula which has a jaw dropping sea view and peaceful atmosphere to soothe your frayed nerves. There are lovely areas to visit like rivers and beaches and can drive into the quiet countryside for picnics. Coverack is another one of those postcard villages set in Lizard peninsula. It has a romantic and adventurous past as a smuggling point. So indulge a few days in fantasy and make believe while you splash about in the little rock pools in the beach.