From motorsports to outback adventures South Australia boasts a variety of experiences. We list out some of the best adventure tours you should not miss.
Hot Air Ballooning Over the Avon Valley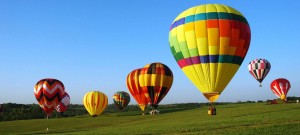 The ultimate place to experience the enchantment of a hot air ballooning is the Avon Valley in Western Australia. With its rolling hills, meandering streams and lush green fields, this rural landscape provides a charming setting for the purest and oldest form of flight. From the hot air balloon you can not only see the beautiful scenery over the rural landscape but also the breathtaking sunrise. And after the flight you can enjoy a delicious breakfast and champagne.
Escape Room Experience  
If you are looking for a totally unique experience Escape Room is for you. It is your chance to play a famous detective. It is for two people. It will get your heart racing and your brain ticking. You get to solve the crime, crack puzzles and escape before the clock runs out in historical Australian themed rooms. It will be an out-of-the box adventure that is exciting to the core. You also get to dress up in detective themed outfits for a photo shoot.
Tandem Skydive – 14,000ft
Tandem Skydive from Langhorn Creek in Adelaide Region will give you the ultimate thrill. There will be a professional instructor on the ground to brief you and teach you proper body positions. You will be given guidelines on freefall and landing, as well as about what to expect throughout the skydive. You can experience spectacular views of the Coorong National Park, Murray River, and coastal views of Lake Alexandrina during the flight to an altitude of 12,000 feet. After the flight it is time to experience terminal velocity and feel the rush!
F/A-18 Jet Flight Simulator Experience – 60 Minutes
You will be supported through all levels of flying as you will have a qualified flight instructor by your side. There is nothing much to learn here. Even children with no experience can enjoy it. You will indeed feel like a fighter pilot!
Swim with Dolphins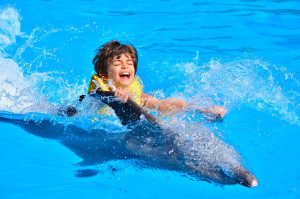 Earth's most curious and fascinating creatures are the Dolphins. And to swim with them in their natural environment is something you are going to cherish a lifetime. You can watch the pod play and interact. You will be guided by a professional crew so there is no room for worry.
Lion Encounter at Monarto Zoo
Bilbies, addax, dromedary, cheetah, eland – you name any animal and you will find them at Monarto Zoo. You will find animals from all around the world and you can spend an entire day watching them in their natural habitat. The special Meet The Lions is the highlight of the day, and you will be taken on a behind-the-scenes tour. This is your chance to see the world's ultimate predators up close and personal. You watch them being fed and see the strength of these creatures at close quarters. It is going to be a very special experience indeed!
Many of them offering best international holiday packages for this summer vacations. Choose the best packages among those and enjoy your trip.