Located in the Redwood Region of California, Eureka is enriched with a variety of attractive landscapes offering innumerable ways to spend your day off. Here are a few exciting getaways to enjoy your trip.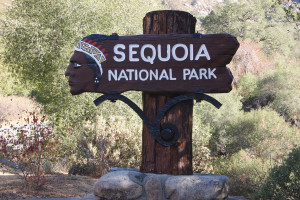 1.Sequoia park Garden:
The major attraction about this place is the gorgeous giant Sequoia trees. There are several Redwood trees too along with a variety of flowering plants that put on a colorful display. The best time to visit the park is late summer. The 'wishing well' is another attraction you will find here.
2.Sequoia Park Zoo:
The zoo is located next to the Sequoia Garden. Though small, it is the oldest zoo in California. It houses some exotic animals like the Red Panda. This is a great place to hangout, especially for the kids. It also houses some pigs, sheep and goats and children are allowed to get close to these animals. There are a couple of cute river otters too.
3.Humboldt Bay:
It is called the Birdwatcher's Paradise as you can see a variety of exotic birds around the Hikshari Trail that is a part of the Bay. Salmon Creek and Hookton Slough are other interesting places to go for a walk. Seagulls, Pelicans, Cormorants, Kingfishers and harbor seals are a common sight. This bay has everything from parks, wildlife and oceans to make your day adventurous. Kayaking is also another attraction here.

4.Humboldt Botanical garden:
This is a one of a kind garden and the largest Native Plant Garden in all of North California. It has a great many species of attractive native, exotic plants and herbs. The entire park is also accessible to handicapped people as all areas can be toured on wheelchairs. Golf carts are also available for this purpose. The garden shows a gracious transition from red, orange, yellow to blue, all colors of flowers add on to the beauty of the park. The Woodland garden, Temperate garden and Heather garden are the other impressive gardens. The mediation labyrinth sculpture, Santino "All Happy Earth" Sculpture, a natural steam with a walking trail and the greenhouse are other eye-catching spots around the garden.
5.Headwaters Forest Reserve:
This is an amazing place for hiking. The hiking trail is located next to the Elk River and is a great place to be close to nature. It is also a great place for kids to ride a bike. It has some beautiful trees around. The BLM Headwaters Reserve Trail is a part of this place and it is a great place to know about the logging town. You can also enjoy some amazing views of the creek from here.
6.Lost Coast Trail:
This trail is great for camping and hiking. This is a thrilling trail with the sea and beaches along. It is great place to learn about the tides. Though it is exhausting it is definitely worth the effort and it is a truly amazing trail.
7.College Cove:
This is a pretty beach that could be reached by the Humboldt Trailhead. There is an amazing blow hole in Trinidad, California which you can view from the cliffs of this cove. It is amazing to see vegetation in the blow hole from these cliffs. The view of entire Trinidad Bay from the lighthouse is an amazing sight. It is a great place to spend your late evenings.
8.Ghost and Vampire Tours:
This tour includes some creepy inns and motels. The Eagle House Victorian Inn is one such place where there are dark hallways renowned for surprise visitors and paranormal experiences. If you look for something different, then this tour is for you. You will learn all about the old Eureka during this tour.