One of the most rewarding ways to explore the world is by travelling solo. You don't have to make any adjustments or put up a brave face for others. It can be thrilling and challenging too. From deserts to city, we list out some of the best places for singles.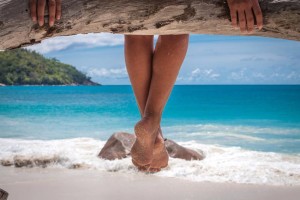 Cuba
Cuba is known for its cigars, salsa and colonial architecture. However, Cuba now has a lot more to offer. There are many artisans' shops as well as tiny restaurants that serve excellent food. Cuba is also famous for exceptional home stays that are ideal for singles. It is also a safe travel destination for people travelling alone as it has a low crime rate.
Lombok and the Gili Islands, Indonesia
Lombok is gaining an excellent reputation with independent travellers who want to learn to snorkel, surf or dive in clear, beautiful waters. It is not as crowded like its more famous neighbour, Bali. It offers a lot of sightseeing opportunities, from the verdant paddy fields to gigantic Gunung Rinjani volcano with its hot springs and waterfalls. From Lombok it is easy to access Gili Islands, which is the favourite haunt of all party animals.
Guatemala
If you are looking forward to explore Central and South America Guatemala and its ancient Maya ruins are the right place for singles. You can stay for a while and learn more about their culture and heritage as it is not an expensive travel destination. There are a lot of adventure activities like hiking, white-water rafting and kayaking. Apart from getting a closer look at the most active volcano in Central America, you can explore the jungle.
South Island, New Zealand
One of the most beautiful places in the world, New Zealand has glaciers, mountains, craggy coastline and lakes. New Zealand's beautiful South Island offers many solo activities like zorbing, skiing, horse riding, hiking, bungee jumping, kayaking, skydiving, white-water rafting, jet boating, etc. The small country has jaw-dropping scenery around every nook and cranny.
Kenya
Kenya is the place for safaris. To take you out into the wilderness alone you can easily arrange for a guide or join a big group. Accommodation is also easy to find. The city has a great nightlife. You can go club hopping in taxis, but take care of your belongings, especially while in Nairobi.
Barcelona, Spain
One of the best places to travel alone is the busy Barcelona. For people watching its café-lined boulevards are just perfect. You can also have a great time on one of the city beaches. To commute also it is easy as you can use the public transport. There are many cool bars and restaurants to hangout.
New York City, USA
New York has a lot to offer for singles. There are world famous museums, iconic landmarks, some of the best shopping destinations or simply explore the streets of Manhattan. Apart from its classy restaurants there are many food markets too. You could also people watch in Times Square, visit a Brooklyn flea market, or go rollerblading in Central Park.
Ireland
Ireland welcomes strangers like no other country. The people are very friendly and helpful. It offers a lot of sightseeing possibilities and if you are lucky enough you might even get to watch a music concert. Here you'll find some of the country's most consecrated sites like the Rock of Cashel, Skellig Michael, and Croagh Patrick.