The Kruger National Park, the largest game reserve in South Africa, is synonymous with 'safari'. Located in the North eastern region of South Africa, the Kruger is the country's flagship national park. The area and South Africa safari have a lot to offer you; all you need to do is find a suitable accommodation to make the best use of the trip to the region. Here are a few intriguing things you would like to know about the Kruger National Park: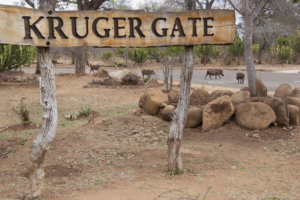 1.The Kruger National Park stretches across two of South African provinces: Limpopo and Mpumalanga provinces. Both these regions provide the opportunity to enjoy and experience South African Safari.
2.It stretches 350kms from the Limpopo River to the Sabie River in the north and south respectively.
3.The vast Kruger National Park covers about 2 million hectares of land.
4.The size of the park is estimated to be that of Wales.
5.The Kruger National Park was established in 1898, and is currently one of the largest wildlife sanctuaries/safari sanctuaries/game sanctuaries in the world.
6.There are three unique habitats within the expanse of the natural wildlife; the central savannah region, the deciduous trees and grassy southern region, and dry mopane scrub (Colophospermum mopane) land in the northern region.
7.You can find the famous Big Five in the Kruger park – leopard, lion, elephant, the rhino and buffalo.
8.There are speed limits for the visitors so as to not scare away the animals crossing the road and respect them in their natural surroundings. You will be instructed never to leave your vehicle for safety.
9.Things to see in the Kruger: The Big Five, Africa's Small Five, The Big Six Birds, Big Five Trees, Africa's Super Seven, Africa's Elusive Eleven ,Jock of the Bushveld Route, Letaba Elephant Museum, Stevenson Hamilton Memorial Library and archaeological sites of Masorini, Thulamela and Albasini, Olifants camp, Nkumbe and Tshanga lookout points, Lake Panic bird hide and Sunset dam.
10.You can get to experience 5 wilderness trails, backpacking trails, night drives, mountain bike trails, 4×4 adventure trails, night drives, self-drive safaris, bush barbeques and busk walks. There are roughly nearly 3000 kms of game viewing roads, 14 picnic sites, 11 bird hides (such as are 'sleep-over' hides), restaurants, shops, swimming pools at all main camps. Skukuza, being the largest camp, encloses a bank, a library, a church, a doctor, a plant restaurant, an ATM machine, two swimming pools, golf course and a conference centre.
11.Usually, the best game viewing season is late winter as the vegetation turns out sparse and waster resides to water holes and river, though there is decent game viewing throughout all seasons of the year.