The sheer advantage of having endless flow of cash is being able to afford finer things in life that most people can't. It makes perfect sense for the rich and famous to dig out holiday destinations that a common man can only dream about. That is exactly the focus of this article, dream destinations that only the rich and famous can afford that literally is the quintessence of luxury. I bet most people wouldn't even have a clue of coupla destinations listed below unlike the rich that are in total love with these destinations and frequent them regularly.
MALDIVES
This famous island nation situated in the Indian Ocean is a very common vacation spot for the well-to-do for many reasons with the most prominent being serene beaches, stunning  waters, unrivalled seclusion. The Island boasts of magnificent white sandy beaches, friendly locals and extraordinary weather. The island is a haven for celebrities that are starved of unrivalled privacy in addition to tropical luxury
BORA BORA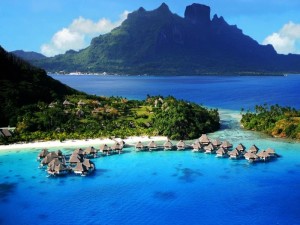 This is yet another favorite destination among the elite that draws rich honeymooners plus high-end tourists. It is quite understandable as to why this French Polynesian pearl of the Pacific is a hit among romantics and the rich alike. Surrounded by a lagoon and barrier reef Bora Bora boasts of some of the finest aqua-centric resorts in the world. Activities like snorkeling and scuba-diving in and around the lagoon are a few of the popular pastimes out here. Do we need to say anything more, it sure does find a spot in the list of dream destinations?
 ASPEN
Aspen tops the list of dream destinations as a coupla celebrities themselves have vouched for the same that they just cannot get enough of this city. The city boasts of many attractions with the most notable being its celebrated and lavish ski resorts. It sure does exceed your vacation expectations particularly if you are staying in one of the best ski resorts in the world.  The tourists are so very in love with this place that a coupla them have chosen it as their permanent residence. This destination has become a place that only the rich can afford to live with reports stating single family homes are priced above one million US dollars.
 HVAR
Hvar is mostly an unheard of tourist spot to the common man unlike the rich and famous for whom it's a most common holiday destination. They even compare it to St. Tropez in Europe thanks to its splendid Mediterranean coastline that is flocked all year round. A coupla celebrities that frequent Hvar would be Bill Gates, Steven Spielberg, Eva Longoria etc. A few attractions of the coastline include stunning beaches, isolated  coves, thriving vineyards, finest restaurants, lavish boutiques and vivacious nightlife.
BARTS
Yet another celebrity getway in the Caribbean would be St. Barts. It boasts of designer boutiques, spotless beaches together with lavish yachts. The most important thing that the island offers is the most sought-after time-out longed by celebrities from paparazzis and never ending camera flashes. The island is mostly flocked during winter
 SAINT TROPEZ
Situated in the French Riviera, this is yet another billionaire destination in France. The rich and famous love to brag, big time, about Saint Tropez's glamour and archetypal luxuries. One gets to have the best ever yachting experience during this French vacation. Now you know where to head to if you wanna spend on some of the most luxurious and biggest Yachts in the world. Sounds super duper fin indeed.
A few other favorite holiday destinations among  celebrities would include Ibizia, Las Vegas, Monaco, and Dubai.
After its independence, the educational reform in India has entered a new era. India is fast emerging as one of the world leaders in education with its affordable education, a wide range of choices, world-class institutions, and international exposure.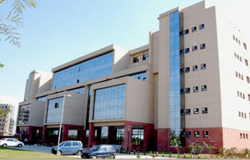 Delhi: The capital city of India, Delhi, is one of the top destinations for students in India when it comes to world-class education. The city is safe, well connected, and has good infrastructure and economic structure. It has better social and cultural environment and healthcare facilities. The only state universities are Guru Gobind Singh Indraprastha University and National Law University. Top business schools and coaching institutes have made Delhi their preferred destination. With a wide variety of options available, Delhi has become a desired destination for students. The city also offers a chance to learn about India's glorious past by way of its monuments and forts.
Mumbai: A major metro city in the country and the financial capital of India, Mumbai, is filled with life and energy. The city boasts many prominent universities and colleges. Mumbai University is one of the largest universities of the world. The city is full of colleges and institutions for arts and science streams. The Bhabha Atomic Research Centre and Tata Institute of Fundamental Research are held in high esteem among research scholars. Mumbai is rich in culture as it houses people from all over the country.
Chennai: Known as the Cultural Capital of South India, is home to many premier educational and research institutions. College of Engineering in Guindy is ranked in the top 10 engineering colleges in India and is the only state-owned college in India to do so. The Madras Medical College and Stanley Medical College are also recognized as one of the top medical colleges in India. Dr. Ambedkar Law College is the considered to be the best law school in India. With its beaches, temples, and places of historical and cultural significance, Chennai is one of the preferred destinations among students.
Hyderabad: The Pearl City of India and the capital of Andhra Pradesh, the city rich in culture and arts. This city is uniquely famous for its heritage monuments, gardens, lakes, parks, fine cuisine, and extraordinary museums. The city is also a global hub of information technology. The city is home to global IT firms such as Microsoft, Google, IBM, Yahoo, Dell, and Facebook. University of Hyderabad and Osmania University are two premier spots for education in Hyderabad.
Bengaluru: The Silicon Valley of India, also known as the Garden City of India, usually enjoys a pleasant weather throughout the year. The city houses some very well recognized colleges and research institutions. As the second fastest growing metro in India, it attracts students from all over. Colleges are provided affiliation by Bangalore University. Indian Institute of Science, National Centre for Biological Sciences, Institute of Bioinformatics and Applied Biotechnology, National Institute of Fashion Technology and the National Law School of India are some of the widely recognized facilities. National Institute of Mental Health and Neuro Sciences is a premier mental health institution in India.