Schools, colleges, educational and academic institutions organize annual educational trips that are important in many ways: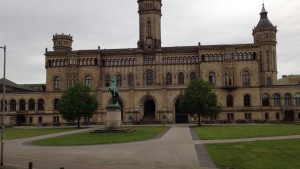 Going on an educational trip means leaving the school premises as a group for a collective objective of gaining pedagogical knowledge while also deriving pleasure out it, at the same time. Educational trip is a key educational element, but its impact can be more in terms of content. It brings students of a particular group or community closer, helps them experience new learning environments and, if anything, gives them a little break in the middle of a stressful academic environment.  Students may also display fresh and renewed focus on their schoolwork right after a successful educational outing.
Fresh learning experience:
The first tangible advantage of any educational trip is the collaborative learning experience of both students and teachers in a new environment. It may also invoke innovative learning experience, teaching many subjects such as exotic wildlife, rare plants, and may be even the Milky Way or Galaxy if the intended educational trip field is a planetarium.  Remember, they are extremely rare to find in schools or colleges. It is also good if the details about the educational trip are discussed beforehand as students may get to know what they'll experience in the planned educational trip.
Networking opportunities:
Educational trip can be a relaxing escape from the everyday school grind as students get to network better in a new, fresh environment. They can connect and relate things better with one another on a more personal level without any structured approach. Networking can be much more effective in smaller groups that are involved in chatting, observing and learning things together.  When students participate in educational trips early in their lives, they are well on their way to winning another's true heart and friendship for life.
Informal Learning Environment:
WOW is a day of escape from the classroom at some point during the year, keeping aside textbooks, notebooks and other study materials for a while and enjoying a few quiet moments. Educational trips lend a more informal set-up for learning. If the educational trip field or destination has individuals with hands-on teaching experience with a bit of practical skills, they can be an invaluable asset to visiting students during the trip, opening up a new realm of immersive learning experience.
Lastly, it is fun throughout:
Whatever is the learning experience derived out an educational trip, ultimately it is the fun part that simply is matchless, at the end of the day —there can be no denying that. Educational trips offer rich, positive experience and — in any case — the beginning of a lifetime love affair with students.
Educational tourism is a new and upcoming mode of imparting education, which initially was confined to within the four walls of a classroom! Educational tours are important as they have the ability to make a lasting impact and brings about a significant change in the student's growth. It enables them to gain a better perspective and be appreciative of what education and the world has to offer them.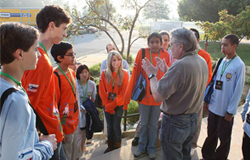 It is a great opportunity to learn and understand the significance of various historical events at the place where it happened! It brings the entire classroom to life and enables the students to develop a stronger connection to the subject! Here are some of the popular educational tour destinations outside India:
United States of America: The U.S.A is an obvious pick, simply due to it's diversity and life-altering advancements it has achieved in science and technology. A visit to the NASA can truly be an enriching experience for the student and helps them to better understand the developments that have been achieved in the areas of outer space and technology. Cities such as Boston and Philadelphia depict rich American history and culture. The Harvard Square, Harvard University and the JFK library will turn out to be great inspiration for the students. California in the west coast will be the best place to portray the tremendous advancements in electrical and electronic fields. No trip to the U.S will be complete without visiting the magnificent White House, Lincoln Memorial and the Capitol Hill in Washington D.C!
Italy: Italy is a scintillating country known not only for it's serene scenic beauty, but for it's fascinating history, heritage and culture as well. Italy is the most popular destination for student tours as it features some of the world's best museums and monuments. There is so much of history and legacy associated with the Roman Colosseum and the Vatican City. Moreover, Italy is the abode of Renaissance art of world famous painters such as Leonardo Da Vinci. Italy is a great place to soak in history, culture and architecture!
United Kingdom: London is a premier educational tour destination as it boasts of some of world's most famous personalities such as Shakespeare, Queen Elizabeth and the Beatles. It is the melting pot of various forms of art, literature, music, entertainment and rich legacy. A visit to the famous Big Ben, the Windsor Castle, Houses of Parliament and the Buckingham Palace will prove to be a truly royal experience for the students!
Spain: Spain is a very vibrant and unique country which is a melting pot of various cultures and this is clearly depicted through the various forms of art, people, cuisine and the infrastructure. It is home to some of the world's most spectacular churches, museums, monuments, sculptures and cathedrals. Spain is a wonderful educational destination as students can get the feel of diverse kingdoms which have ruled the nation in the past. The tomato festival will add more fun to the tour and will be a memorable experience for the students.
Australia: Australia is a country that is popularly known for it's rich flora, fauna and the diverse wildlife. An educational tour to Australia will be a great learning experience for the students about the rich diversity of wildlife and marine species of the island continent. Australia also has a very rich and interesting history and a contemporary culture that is unique to the land and can be completely understood only by visiting the native people of the country. It's advancements in the area of sports is another lucrative point which enables students to combine sports studies along with history and culture as well. Visiting the Great Coral Reef will definitely be the most awe-inspiring moment of the trip!
Educational tours arranged by professional travel agencies are hassle-free and enables the students as well as teachers and organizers to completely focus on the learning experience and not worry about logistics and other travel issues!
An educational trip to NASA is a very enriching and rewarding experience for students of all ages! NASA continues to be the front runner amongst all organizations in their unceasing adventures is space. Many schools in India are now taking their students on educational tours to NASA to enlighten them about the tremendous developments that have been achieved in the field of outer space science and technology. Emperor Traveline, Coimbatore offers a lucrative educational tour package for students of all schools and colleges to visit NASA.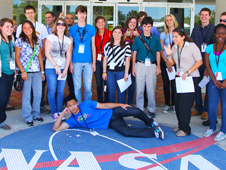 The tour programme at NASA is designed to enable students to explore all NASA areas and also interact with the numerous exhibits present there. The tour is conducted over three day. The first day involves a three hour guided tour that allows the students to take a look at the ten-story high rockets in the Rocket Garden, view IMAX space films on huge five-story screens and also see a real Gemini program capsule which is displayed there. On the second day, the students undergo a full day of hands on training on mission simulation and space exploration activities, which are usually undergone by astronauts as part of their preparation to be able to withstand the rigors of the space flight. The best part of the tour is having the opportunity to meet a member of the NASA Astronaut Corps and get to know his personal experiences while he was in outer space! The final day of the tour gives the students the unique opportunity to witness a live NASA launch such as a space shuttle launch or martian rovers launch or a launch of huge rockets that carry satellites!
Emperor Traveline offers extensive services that include, passport service, visa counseling, air plane ticketing as well as accommodation bookings as part of the NASA educational tour package. The schools and colleges can hugely benefit from this package as all essential requirements for the trip are arranged by professional agents and also at a very reasonable price. This comprehensive package will take care of everything that the students will need in order to visit NASA and enjoy their learning time there!
Contact Emperor Traveline to know more about NASA Education Tour Packages