Europe is one of the seven continents in the world. Europe is a place where you can see people of diverse culture, rich history and traditions. Ancient Greece in Europe is considered to be the birthplace of Western civilization. Europe has a prominent place in the global affairs and has huge importance when it comes to the world economy. The continent is bordered by the Arctic Ocean in the North, Mediterranean Sea in the South, Black Sea in south east and in the west by the Atlantic Ocean. It stands second in the list of continents that have the smallest surface area and is the third most populated continent after Asia and Africa. It has 50 countries within the continent, out of which Russia is the largest.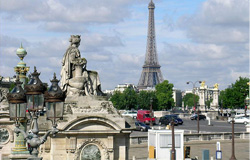 European history in brief
In the pre historical period, the earliest civilization traces were found in Europe. The Homo Erectus Georgics (upright man) lived in Georgia about 1.8 million years ago. Europe is also the place where the Neanderthals lived and became extinct. Ancient Greece which was the birthplace of the Western civilization has a profound impact in the policies of the western nation such as individualistic culture and also the principles of democratic nature. Romans also have their share of being the major influencing factor on Europe. The continent as a whole has its part during all the ages such as the early age, middle age and the modern age as well.
Tourism in Europe
It can be said that the more than half of the top destinations in the world for tourism are in Europe. The place also has a wide array of honey moon areas which are unmatched and exclusive. The place is filled with breathtaking sceneries filled with pristine nature, architectural marvels, tranquil beaches, historical monuments and scenic coastlines.
Some of the must see places in Europe:
• London – One of the most spectacular places on earth! You can find places where you can soak into culture, art, and history. There are places like the London Eye, British Museum, Madame Tussauds, Tower of London and many more o keep you busy all day long.
• Italy – It is one city where you can stay for a year and still feel that you have barely seen anything. Amazing historical places, extra-ordinary art, mouthwatering food and what not, this place has so much to offer.
• Paris, France – One of the top tourist destinations, every traveler will make it a point to visit the major places in Paris. It includes the Eiffel tower, Louvre, Notre Dame and the list goes on. The tourists can also find some of the best wines in the world here.
• Barcelona, Spain – This is a must see place for the architectural lovers. The place consists of medieval wonders of the Romans. You will be able to find architectures in a fanciful way all around the city.
• Istanbul – The place has a mix of various cultures due to its positioning. The tourists can spot a potpourri of Greek, Roman, Ottoman and Byzantine architectures all over the town.
Europe has more than 68,000 attractions and also many places to be visited such as Switzerland, Rome, Florence, Prague, Berlin, Dublin and the list is endless. It is the perfect destination for family and couples looking for an unforgettable vacation.
Popularly known as "God's Own Country", Kerala is truly a destination of a lifetime. It is the ideal location for relaxation, culture and adventure as it offers a diverse range of activities to do and things to see for people with varied tastes and likes. There are numerous fascinating aspects in Kerala and that is the reason why National Geographic Traveller included Kerala as one in it's Paradise Found list! Kerala is nestled between the expansive Arabian Sea in the west and the towering Western Ghats in the east which enables it to sport a unique equable climate all year round! This has been the most alluring factor that has made more and more tourists visit this beautiful place!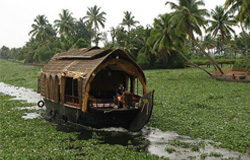 Kerala has varied unique things to offer that attract visitors with diverse tastes to come and experience it. There are several tour package that can be designed to suit the interests of different people. Kerala has a beautiful long shoreline with serene and pristine beaches. There are also beautiful and luxurious house boats on which you can enjoy the calm backwaters. Kerala is also known as the Venice of the East which makes it a perfect romantic getawat. All this can be combined as honeymoon package for newly weds to enjoy their honeymoon, especially if they are interested in water sports and like to take strolls on the beaches.
For people who are interested in wildlife photography, Kerala is a great place to be to witness some of the finest species of animals and birds. It features lush hill stations, exclusive flora, fauna and exotic wildlife which makes it a perfect spot for photography enthusiasts. Whether you are interested in wildlife or even just nature photography, Kerala has some unique shots to offer that will truly be a memorable photographic experience. People with similar interest can join together to go on a photography tour to Kerala to capture some alluring shots of Kerala's natural beauty and wildlife.
Kerala also features a rich cultural heritage and history which is depicted through magnificent temples, monuments, art forms and festivals. It is also famous for relaxing Ayurvedic massages and exotic cuisine. This is a perfect place for people interested in culture and heritage. Numerous foreign travelers visit Kerala as it is a melting pot of rich culture and heritage. This will also be a great family tour as younger children can be educated about the bountiful culture and heritage of the country.
The sprawling plantations, lush hill stations, serene beaches, enchanting art and culture, enthralling beauty of nature and wildlife and the splendid climate make Kerala the go to spot for great holidays! Whether you are looking for a perfect romantic getaway or a great place for family to be together, Kerala is the idyllic holiday spot that offers numerous tours for everyone to enjoy!
Enjoy the multi-cultural, energy-radiating, colourful, and exotic stretch of Southeast Asia with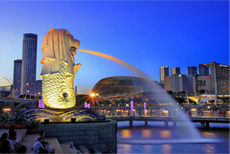 Enjoy the multi-cultural, energy-radiating, colourful, and exotic stretch of Southeast Asia with the Singapore, Malaysia and Bangkok holiday package from Emperor Traveline. This 10 days and nine nights package will introduce you to three diverse places that are also among the most vibrant cities in Asia. With your transport, accommodation, and all other essentials taken care of by our experienced officers and agents, you can concentrate on packing for your trip and planning your own adventure. Cool off in the Cameron Highlands of Malaysia, hit Bangkok's clubs with other travelers your own age and get ready to witness the awe of Singapore with us.
Singapore, besides being the shopper's haven, is the home of some of the most beautiful places in Asia. This vibrant city has something for everyone, from eateries, nightlife, and wildlife to exotic islands and underwater adventures.
Malaysia is a melting pot of different religions and races. It is a gastronomical paradise and the home to hundreds of colourful festivals. Explore rich, humid mango groves, ancient reefs, and sandy beaches to towering skyscrapers and five star destinations.
Bangkok is an amazing gateway to explore Southeast Asia. This great getaway to the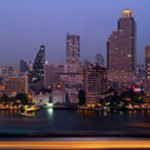 major cultural capital will treat you with a spectrum of sightseeing, dining, and shopping opportunities.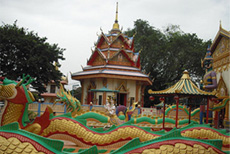 Tour Highlights
Places – Singapore, Malaysia and Bangkok
Number of days – 9 nights and 10 days
Emperor Travels, a renowned travel agents in Coimbatore will take care of all your needs. As one of the most trusted tour and travel operators, we take every step to ensure our customers get the best facilities at competitive prices. If you are looking for a perfect family holiday this summer, contact Emperor Traveline to know more about the Singapore, Malaysia and Bangkok package.