Visa rules and regulations differ from country to country. Here are the basics of how to get a visa.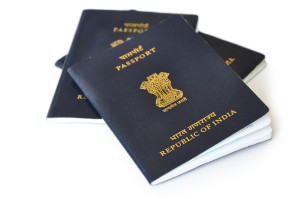 What Is a Visa?
A document issued by a foreign country, which allows you to travel there is a Visa.
Types of Visas
Depending on your purpose of travel there are several types of visas issued. You can get visas for study, tourism, work, business, or research purposes.
Electronic Visa – An online version of your visa available prior to your trip
Visa on Arrival – When you arrive you get visa at the airport or border
Pre-approved Visa – The visa that is applied before you travel
In this article we discuss pre-approved visa as that is something most people who are travelling abroad on a holiday need.
Documents Required
To apply for a visa based on the territory you are visiting you need to furnish a few or all of the following documents.
Passport and photos
Employment status and proof of funds
Letters of invitation/sponsors
Vaccination requirements (not all countries ask for this)
Travel insurance
It is advisable to visit the websites to know the list of documents required to apply for a visa as different embassies/consulates have different requirements. You can proceed further once all your documents are in order as listed on the embassy/consulate's website.
Scheduling an Appointment for Interview
To go ahead with the visa application process you need to appear at the nearest consulate/embassy. Countries like the US are quite strict with their interviews. Before appearing for the interview you need to schedule an appointment with the nearest consulate/embassy.
Sending Passport and Other Documents
You need to visit the consulate/embassy for stamping the visa if you apply for a pre-approved visa. You will have to either visit that city or send your documents by post if the embassy/consulate is not in your city and is far away. It may take between a few days to several weeks for the visa to be issued once you send the passport and documents to the concerned embassy/consulate.
Visa Services
You can avail the visa services of agencies that specialize in visa applications if you find the procedure too cumbersome. They assist you with gathering all the necessary documents and procuring a visa.
After procuring Visa what next?
Ensure that it is free from factual errors. Check your name, passport number, date of birth, number of entries, validity dates, and other information. Opt for comprehensive travel insurance, once your visa is procured, to be on the safer side and enjoy your trip!
Are you travelling abroad? Do you like to know about the essential visa requirements and do you want to get through legal formalities? It is obvious that the process of application and documentation is tedious, daunting, and time consuming. To simplify the process and to get valid visa in a trouble free manner, acquiring the services of a recognized visa agent is utmost essential. The process of applying for the visa, th3e required forms, and the visa fee varies depending on the country to which you are travelling to. An experienced visa agent will take you through the complete process, right from advising you on how to collect the required documents and preparing you for the interview with the consulate to delivering the documents from the consulate location to your doorstep. If you are in the verge of looking for a trustworthy visa agent, here is a quick review to help you find a reputable visa agent.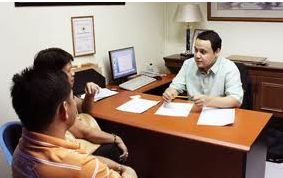 Choose a wise visa agent who will advice you and even help you to arrange your visa requirements and sort out all your legal formalities.
• Check whether the agent is registered with the government or whether they have an exempt from license. Each country has certain unique regulations to be a visa agent and they must abide by the laws and code of conduct.
• Secondly, check out the years of experience, academic and professional qualifications of the agent in this field.
• Get to know about the reputation of the concern from friends and relatives.
• In addition, research online and research the visa service provider.
• Then, go for an initial consultation and understand the happenings of the firm, whether they have enough clientele or just you.
• Find the varieties of services they provide for visa processes and get the cost involved for all the services. Compare the service charges with that of other firms.
• Clarify all the doubts and never assume anything.
• Get written records about the commitments they provide.
• Never pay full amount prior to work completion.
• Do not sign blank documents.
• Discover what a service provider can do and know his limits. Do not fall prey to fraud service providers.
Apart from what is said above, you will have to do little research online about the laws, types of visas, availability of forms, submission dates, formats, passport validity of visas, and arrange other documents like copy of round trip flight tickets, sufficient bank balance, vaccination proofs, etc. Check the department website and the concerned country's website and collect all the required information, even before going to the service provider. These are just a few of tips and document requirements for obtaining a visa. A trusted visa agent will be able to guide you throughout the documentation process.
Online visa application process is better and comfortable but not in all means. Protect yourself from frauds and scam and with a little extra service charge. With Emperor Traveline, you go hassle-free in the hands of an experienced and trusted visa service provider.
All those who wish to travel to the United States either for work, vacation, study, deputation or business reasons will have to obtain a required non-immigrant visa in order to enter the United States for temporary stay or an immigrant visa for permanent stay. There are different kinds of visa that are issued depending on the purpose of travel. It is important that the travelers clearly define the reason for their travel to the United States and apply for the correct type of visa. The different types are: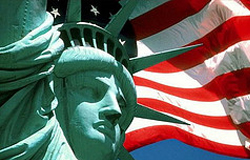 B-1/B-2 Visa: This visa is issued to those who are traveling to the United States for vacation or holiday. B-2 is issued for those who come to the U.S for medical treatment.
F-1 Visa: The F-1 visa is applicable to students who are enrolled into educational institutions and universities in the U.S. F-2 visa should be applied for dependents and spouses of F-1 holders in order to travel to the United States.
H-1B Visa: H-1B is issued to professionals and specialists who have obtained job offers from specialized companies in the U.S. Their spouses and dependents will have to get H-4 visa to enter the U.S
Similarly L visas are issued to expatriates who come to the U.S on intra-company transfers. O visas are issued to foreign nationals with specialized skills in Science, Arts, Business or Athletics. Cultural Exchange visitors can travel to the U.S with a Q visa. Performing athletes, entertainers and artists are issued P visa so as to travel to the US.
Each of these visa categories requires a specific set of documentation to be submitted in order for the visa to be processed. Tourist visa applicants who are traveling to the U.S to visit family or friends will have to submit an invitation letter, copy of sponsor's passport and visa along with their financial documents as proof that they will return to their country after their visit. Other tourists who are visiting just for tourism will have to submit a copy of their tickets, hotel accommodation confirmation and their itinerary. People who are going on business or work reasons have to document proof of their employment and approval forms from USCIS.
Apart from these, all applicants have to submit certain mandatory documents. They are:
Passport with minimum 6 months validity.
3 Photos – 50 mm * 50 mm with white background, no spectacles.
Financial Documents – Bank Account Statements, I.T papers.
Fee receipt showing payment made to set-up appointment at the Consulate.
It always helps to make use of a professional travel agency for visa purposes. They pay the required visa fee on our behalf and also clearly indicate the documents required and set up appointment dates on our behalf without any hassle. They also give detailed instructions as to how to answer in the visa interview at the Consulate and ensure that we are successful in obtaining the visa required for out travel to the United States.
Visit Emperor Traveline for more information on U.S Visa Services and for other countries of the world.