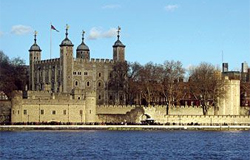 London, England:
The capital and the largest city of both UK and England. The best place to visit are the Millenium Wheel is also known as the London Eye with a neck breaking height of 135mts and the Tower of London which is actually the Royal Palace of the Queens. This monument by the Thames has a lot of significance.
Paris, France:
The best attractions are the Eiffel Tower and Louvre museum. A landmark guarding the richness and beauty of Paris is the Eiffel Tower. If you are an art lover do not miss the Louvre museum which has artifacts dating back to 19th century AD. For Shopaholics this is the place with all brands in one place.
Rome, Italy:
People visiting Italy should make it a point to visit Roman Colosseum. It is a huge and a marvelous wonder with brilliant roman architecture which was an amphitheatre with a seating capacity of 50,000 people in the ancient times. If you are a diehard Fashionista then Milan is a great choice for the next stop in Italy.
Barcelona, Spain:
Another worthful visit is the second largest city of Spain, Barcelona. This beautiful city is full of outdoor markets, restaurants, shops, museums, churches and beaches.
Istanbul, Turkey:
Touring Istanbul