Are you an adventurous soul looking for some excitement in your life? Try backpacking through parts of the world and brag about it to the world! There are many destinations for first time backpackers which provide a wide and varied travel experience to the traveler. So pack up your bags (make it light) and head out doors.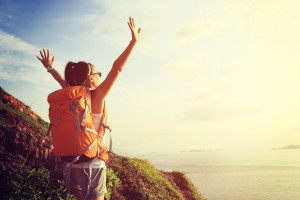 The number one destination for backpackers would be Mexico as it provides an ultimate and exciting adventure filled holiday. It is a cheap and budget friendly holiday destination. Food is very delicious and would be to the taste of most of the travelers. It is very delicious and we have all tasted it in one form or another. Food is cheap and filling at the same time. Accommodations in hotels are very budget friendly. Backpacking is a great way to see this country with its stunning beaches, grand at historical places and adventurous sites.
Vietnam is another option for backpackers for youth and first time back packers. It is one of the stunning and verdant areas which are very pleasing to the eye. The endless fields of rice paddy and simple lifestyles of people are soothing to the frazzled traveler. It is best to back pack as you will be in direct contact with the people. The food is varied and surprisingly there is something for everyone. So head to the capital Hanoi and enjoy all that it has to offer. Take time to explore the mountains and revel in the simple nature and beauty of this place.
Australia is often called outback because of its vast stretches of forested area and wild open spaces. It is beautiful and untouched for most parts. There are a lot of dangerous animals and snakes in the outback so be cautious as a first timer. It is good to travel in a group as the stretches are big and deserted and you might feel lonely by yourself. Visit all the cities like Melbourne and Sydney if the outdoors becomes too lonesome. It is a vibrant and colorful community with great food in stunning restaurants and pubs. Include a trip to the wine country of Adelaide and sample their fare.
India is a vibrant and colorful country and for most part it is accessible by train and local travel is very easy. Try to back pack across the country as it offers everything you can possibly want. Great food and cheap stays are a high light. There are so many cultural and historically significant places to visit in India. It is possible to live on all kinds of budgets in India. Right from outrageously priced fancy restaurants to simple hostels everything is available to the back packer.
So pack your essential things and head off into the great unknown territory. You will find adventure and beauty that is not possible through conventional travelling where everything is contrived and sometimes you end up disappointed. In backpacking you will be challenged and drawn out of your comfort zone to live it up!