The word 'swimming pool' conjures up images of crystal clear waters gently undulating in breeze, enticing us to take a dip. While this is true for even ordinary backyard pools, there are elegant, extravagant and outstanding swimming pools in the world.
Fascinating Swimming Pools around the World have lured many people around the world. The idea of swimming pools is to provide a place to cool off and let go of all your worries. Pools have now evolved into perfect backdrops for parties, they are temperature controlled, variously themed and is the main attraction in many resorts and hotels worldwide. So even if you are looking to build a pool in your backyard these ideas.  Let's look at the best of swimming pools in the world at a glance.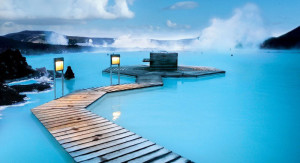 Mariay Sands Resort Infinity pool is a beautiful pride of Singapore. An infinity pool as the name suggest is made to look as if pool is never ending. You can look at Singapore at a vantage point from this pool. The next notable pool is the Hanging Gardens Ubud pool ails; in infinity style and it's surrounded by lovely greenery so that you can feel one with nature.
If you thought all pools were sky blue, think again! The next pool which is ranked among the best is in Lhasa Tibet, called St Regis Gold energy. The pool is golden in color because of the tiling used. It looks opulent and lovely and temperature is perfectly maintained.
If you are a nature buff who is not attracted to luxury try the Chongwe River hous pool which is the pride of Zambia, Africa. You can swim in the lap of Mother Nature observing wild life all the time.  Tarangire National Park in Tanzania also offers the same features where you can observe animals right from the pools. Immerse and surrender yourself to nature at these beautiful stunning locations.
Golden nuggets Pool in Las Vegas is fitted with water slide so that you can make a splash! There is also a tank which has beautiful fish which gives you the illusion of swimming with them. If you fancy freezing weather there is the Cambrian which is situated in Switzerland which is surrounded by gorgeous mountains.
Apart from the movers and shakers of the world, Los Angeles offers a great luxury swimming pool. There is a rooftop pool called the standard roof top pool where you can chill in and watch celebrities. If celebrities begin to bore you, there are places like San Simeon in California which has the Neptune Pool at Hearst Castle. It has a lovely architecture and gorgeous Greek statues surrounding the pool. You can feel like a roman senator amongst all this opulence! While we are on topic the ultimate is the biggest pool in the world in Algarrobo, Chile. The pool is filled with sea water and is so enormous, that you feel that you are in an ocean!