Corporate travel is a vital cog in the wheel of businesses of all sizes. With companies spanning across the globe with an international customer base and new offices coming up at a rapid pace,  business travels, though taxing and strenuous you may find, can still be fun and, at the same time, productive. Let us enumerate these one by one and discuss the impact it would have on a corporate traveller.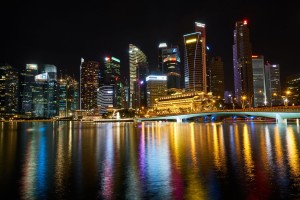 Going for better travel paths and connections
This is important, in the sense, you need to chalk out a plan of your route and travel points with more efficient connections, city-visiting orders and layovers. For example, you can check the four best cities to connect through, the likes of which can provide you with extensive, resource-laden airports and disciplined streamlined services. And this means you needn't fret about getting help up.  Therefore, plan a trip with improved transitions and better stops to save your money with quality time to work and deliver performance results.
Identifying cost-cutting means
There are some areas that you can go on to cut costs and some to splurge. For example, use of Wi-Fi can be an added cost, but it is almost always worth the upcharge as it would offer you greater productivity. Renting a deluxe car, as another example, would just give you that much needed good first impression with your new client, if that would serve as an objective or a primary goal.
Having your workplan cut-out – a clear agenda
One of the easiest ways to make your business trip a breeze is to schedule your work well in advance. The advantages are manifold, in that, it will help you prioritize your goals and organize your thoughts. This, for sure, is a way of pampering yourself with motivation to get more done in possibly less time. Ensure what needs to be done while you hit the roads, as well as how, where, and when you are going to do it.
Develop a system for receipts
To maintain a track of your business expenses, it is important to create a system for maintaining your receipts and it could be as easy and simple as a sandwich bag or envelops in which you can stash all your receipts in no time. This will prevent your crumpling up the receipts in the pocket and inadvertently throwing them out.