The very thought of applying for a passport in India puts us off. Many are confused how to fill the form and which documents are needed. If you are one of these people, relax. To avoid such troubles, many people get the help of travel agents because no one wants to waste hours running from pillar to post to get things done.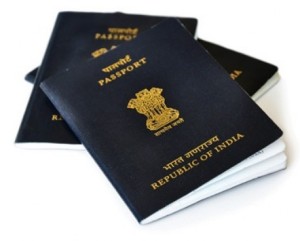 You can now apply for a passport online. However, it is not an easy process. You'll still have to go to the passport office. But a travel agent can help you by giving you the right guidance. They can arrange all types of domestic and international travel, and even provide assistance with passport and visa applications.
To apply for passport online, you have to go to the Passport Seva website. You will see an orange coloured box "New User? Register Now". Click this box. You will now see a user registration form. Fill it up to create an account.  While filling, be careful as you should not make any mistakes. Select the passport office of the city you're living in now, not your native place. For instance, if you are currently living in Coimbatore select passport services in Coimbatore. Applying for passport online is not that hard a task. It is just like filling any other application form.
After filling in all the details, click Register. Your account has been created. Now you can go back to the Passport Seva website and login. You can just enter your email address and continue.
You will see many options like "Fresh passport or Re-issue", "Tatkal passport" etc. Make your choice and then go to the next page.
Here you will be asked to fill your personal information. To fill the application form, you can either download the PDF form to fill it offline or you can use the form online and fill it instantly. It is better to use the PDF form. However, there is no harm in filling it online directly.
Click on the link — Click here to download the Soft Copy of the Form -to download the application form. Your form will be downloaded in a Zip folder. Unzip this folder to find the Passport Application Form in PDF format. You can open this file by double clicking.
After filling in all the details, read the Self Declaration and click on I Agree. Then mention the name of the place and date. Finally click on Validate and Save.
After submitting your passport online application, check for available slots and then make the payment. After payment, don't forget to take a printout of the receipt of the application. You need to take it along with you on the appointment day. Also, check for the bar code on the application. Ensure that is clearly printed and whether the information regarding the payment confirmation is on it or not.
If all this is too confusing for you, get the help of a travel agent. They will clear your queries and will help you get the documents processed without any delay.
If you have already applied for a passport online, the next step is to go to the Passport Seva Kendra at the time mentioned in the receipt. Before that, make a passport checklist, so that you won't forget any documents that you may need to submit while visiting the Passport Seva Kendra. If you have all the documents required, your job at the office will be over within two hours. And your passport will be send to the address given to you within a few weeks after police verification is complete.