Holidays are so precious to most of us who are caught up with white collar jobs in the city. When time is of the essence, it can feel good to get help from someone else who can plan your itinerary for you. Slow, solo travels would always be the cheapest form of travelling, but are not entirely practical at all times. If you don't want to quit your job and hit the road for an unspecified amount of time, then you better get it all started with the help of a reliable travel agent who can help you in an efficient and cost-effective manner. Also, here are a few wise tips to save your penny while enjoying your ride.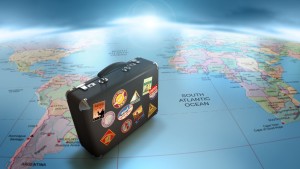 Compare place, time and travel
There is no point trying to choose between a 30-day bus trip, a hop-on, hop-off bus tour, and a small group adventure tour operator who utilises some public transport. Settle on the type of tour you want before anything else.
If you're using a travel agent to book, don't go in without having done some prior research. Ask the options from the travel agent and choose the operator who is best for you. This is also the same with sight-seeing options. Don't encourage all the tourist guides who approach you as soon as you visit. All the big travel agencies have agreements with one or two tourism operators to serve their clients.
Don't go by the label
Don't mistake trips labelled 'budget', 'backpacker' or 'basic' as automatically better value than that tour company's standard trips. These 'cheaper' versions are sometimes used as a ploy to capture more of the traveller market. Look closely and you may find that the standard trip offers better value.
Don't buy the extras
To save extra cash, don't book any pre-and-post-trip accommodation or airport transfers through your tour company. It's always cheaper to book additional accommodation independently, either through a hotel directly or by using an accommodation booking website. The same goes for airport transfers and private taxi transfers and airport shuttle service.
At last, one of the most important cautions and probably a rule of thumb is never to do shopping with a group. Also don't get into all the optional activities set up by the tour leader if you think you can get a profitable deal by yourself. But if you feel that the price quoted by the tour guide is reasonable, quit wasting time and book the deal and start to enjoy the views, shopping and all that is in store for you in the place you travel. So instead of running halfway around the town to save money, book your tour right away and make the most out of your itinerary.