Are you travelling abroad? Do you like to know about the essential visa requirements and do you want to get through legal formalities? It is obvious that the process of application and documentation is tedious, daunting, and time consuming. To simplify the process and to get valid visa in a trouble free manner, acquiring the services of a recognized visa agent is utmost essential. The process of applying for the visa, th3e required forms, and the visa fee varies depending on the country to which you are travelling to. An experienced visa agent will take you through the complete process, right from advising you on how to collect the required documents and preparing you for the interview with the consulate to delivering the documents from the consulate location to your doorstep. If you are in the verge of looking for a trustworthy visa agent, here is a quick review to help you find a reputable visa agent.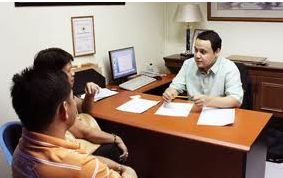 Choose a wise visa agent who will advice you and even help you to arrange your visa requirements and sort out all your legal formalities.
• Check whether the agent is registered with the government or whether they have an exempt from license. Each country has certain unique regulations to be a visa agent and they must abide by the laws and code of conduct.
• Secondly, check out the years of experience, academic and professional qualifications of the agent in this field.
• Get to know about the reputation of the concern from friends and relatives.
• In addition, research online and research the visa service provider.
• Then, go for an initial consultation and understand the happenings of the firm, whether they have enough clientele or just you.
• Find the varieties of services they provide for visa processes and get the cost involved for all the services. Compare the service charges with that of other firms.
• Clarify all the doubts and never assume anything.
• Get written records about the commitments they provide.
• Never pay full amount prior to work completion.
• Do not sign blank documents.
• Discover what a service provider can do and know his limits. Do not fall prey to fraud service providers.
Apart from what is said above, you will have to do little research online about the laws, types of visas, availability of forms, submission dates, formats, passport validity of visas, and arrange other documents like copy of round trip flight tickets, sufficient bank balance, vaccination proofs, etc. Check the department website and the concerned country's website and collect all the required information, even before going to the service provider. These are just a few of tips and document requirements for obtaining a visa. A trusted visa agent will be able to guide you throughout the documentation process.
Online visa application process is better and comfortable but not in all means. Protect yourself from frauds and scam and with a little extra service charge. With Emperor Traveline, you go hassle-free in the hands of an experienced and trusted visa service provider.