Are you planning to travel to Japan on business or holiday? It is a beautiful and graceful country with a unique and ancient culture. It is a pleasure to travel to this country for business or pleasure. The modern and old cultures co exists with utmost charm and beauty. Coming to the practical difficulties of travel to any country it is best to plan your trip properly to Japan.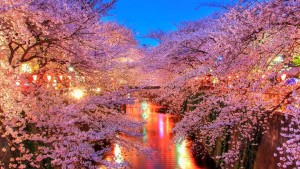 Travel to and inside Japan is not a cheap affair so a little bit of smart planning is required. Estimates for travel will be provided in US dollars here so if you are from another country you have to convert it into your local currency. Travel to Japan in flight is variable as it depends on the airlines you fly and the time of travel along with the place of departure. All these factors can affect the charges, but there are direct flights to Japan from almost all countries of the world. The approximate cost would be in between $1000 to $2000 from major destinations like Australia America and European countries.
The capital city of Tokyo is the location where most people land up in Japan. First expense to incur is to travel locally into Tokyo from airport. There are express buses into Tokyo and also there are train service for below $30.Buses and local trains lead directly into major train stations in Tokyo
 Next off the major worry would be accommodation and food. There are accommodations for budget conscious people and also the luxury traveler. If you are on a shoestring budget, try local inns. They are quaint and charming and can give the most authentic feel to your trip. The inn is called ryokan and the bed and breakfast type of accommodation is called minshuku. There are hostels are very cheap and suitable for students and single travelers.
Most meals are cheap in Japan in ordinary inns. There are many convienence stores in every  street that will serve very good and tasty healthy food  which is cheap. This food can cost very little and are affordable to everybody. On an average it costs below ten dollars. Snacks are available in plenty and there are lot of sandwich options salads and onigiri which are rice balls with meat or vegetables. There is soup and small eats to partake as this is filling and cost less.
Travel inside Japan for leisure is an enjoyable experience. There are a lot of options like Disneyland and Yokohama's Sea Paradise. All these sites can be enjoyed at below $80.  You can buy all souvenirs and memoirs in Tokyo for a cheap rate. There are many little shops hawking all kinds of souvenirs for very cheap costs ranging $10 to $ 50.
There are many travel companies online. Check out their offers regularly and dedicate time to do your research. Compare costs on airline tickets and accommodation in various websites before you decide.