People, places, history, present, future… inspiration comes from a variety of sources and reveals itself in many forms. There are several cities in the world which have their own unique traditions and rich history, and people never get tired of visiting these places time and again and draw inspiration from them. Choosing inspiring cities is not an easy task. It is like choosing dinner from a large menu in a wonderful restaurant. Here is a peek into some of the inspiring cities in the world.
New York
One of the factors that make New York inspiring, especially for artists, is the innumerable galleries dotting the place. There are 500 galleries in New York, a paradise, indeed, for artists. With its first-class art schools and premier trade shows and art events, New York's art scene is always being reinvented. People-gazing, or simply a walk on the streets will present plenty of unforgettable moments, all of which light the creative spirit.
Paris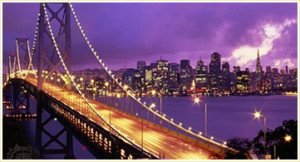 The Eiffel Tower is the signature monument of Paris and attracts millions of visitors each year. It has three different floors spread over multiple levels. Here you can soak in the breathtaking beauty and tranquillity of Paris from different altitudes. Paris has many other world famous monuments, which are architectural marvels. Some of them are the Louvre or the Louvre Museum, which is the world's largest museum and a historic monument. Notre Dame de Paris, the Arc de Triomphe de l'Étoile are the other monuments that are truly inspiring for its architectural splendour.
Vermont
Vermont has inspired some of the world famous romantic poets like Robert Frost, who spent 20 years in Shaftsbury, Vermont, with his wife and children. And it is here that he wrote Stopping by Woods… along with two books of poems. The Robert Frost Stone House Museum is a tourist attraction and will surely inspire budding poets.
Santa Fe, New Mexico
New Mexico's capital city is also its creative capital. It is a city known for its cultural diversity and is a mecca for artists, including Georgia O'Keeffe and Alfred Stieglitz in the early part of the 20th century. The beautiful city is proud of its creative community. The city is not stuck in its glorious past. It has a proud present, too with many contemporary, abstract, and avant-garde artists settling here. Like New York, Santa Fe also has innumerable art museums and galleries. It is a wonderful mix of nature, art and culture.
Los Angeles, California
It is the centre of the motion picture industry, and has around 850 museums and galleries, and thousands of arts organizations. It won't be an exaggeration to say that Los Angeles is the creative capital of the world and is full of artists, writers, filmmakers, actors, dancers and musicians. It is a city of creative people, and what attract them to Los Angeles is its world famous museums like the Los Angeles County Museum of Art, the Getty Centre and the Museum of Contemporary Art, to name a few.
Hong Kong
When you think of Hong Kong, the first thing that comes to your mind is the luxurious malls. However, it has much more to offer. Hong Kong's skyline is one of the most stunning in the world, with the surrounding mountains and Victoria Harbor complementing the skyscrapers. It is also a haven for antique collectors. The Lion Rock hike, the Lion Rock Country Park with its spectacular views, Tai Mo Shan, the highest peak in Hong Kong, etc attracts thousands of visitors every year.