Kids are proving to be expensive enough these days huh?? Birthday parties, gifts, extra coaching, a new activity (their list seems endless right), and then there are new fitness trainers and routines to be met. So having depleted most of your hard-earned bucks on all of the above, saving coupla bob for the family's funtime seems to be a mandate ain't it? Be it a quick sun fix or your wish to explore someplace a tad more exotic other than the customary beach house, let us scour the globe for such affordable holiday destinations. Go on check out a handful of last minute getaways listed below that lays out the bliss of choosing from beaches and sunshine, good food and wine, art and culture creating a perfect weekend getaway in the process.
Goa – Famous for its backpackers and tourists, this city of beaches is quite colourful to explore and makes justice to the saying, "Live life king size." Get there swim with turtles, scour for best deals in the flea markets, and also checkout kitesurfing. All these at a nominal rate including a sunset cocktail with food on one of the several stunning beaches the city has to offer. There are a variety of cheap private rooms to with a 10-minute drive to the Anjuna Beach that is known for its night life, awesome sea food that is served on the beach shacks, dolphin cruises and water sports. Rightly named a Yoga retreat it would be an ideal destination to meditate, keep yourself alienated from mad city crowd and chores. It would be the best place to head to if you are looking for a detox, time-out or just some "me" time when you are practicing your Virbadhrasana in sync to the sound of the waves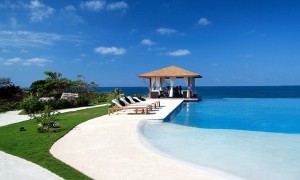 McLeod Ganj –  looking for some out-of-the-world experience,then this would be the place that you gotta head to, a picturesque suburb city of Dharamshala that is thronged by tourists all year round. Once you reach Dharamshala (by air/raod) McLeod Ganj can be reached by cab or looping bus. The city has some amazing places to stay, exotic eatouts and cafes, breathtaking temples,  museums, galleries, and some cost-effective guided treks too are on offer.
Varanasi – Whoever said travel cannot be mixed with a wee bit of of spirituality? If you are pious and would love to mix travel with devotion, then Varanasi (Benaras) would be the place for you to hed to. The city oozes of divinity and purity and is one of the 7 holy Hindu cities. There are a variety of hotels and guesthouses to fit almost everyone's pocket. While you are there, check out some amazing food options that the city has to offer along with stunning locations by way of ghats and vibrant temples in the city.
Amritsar: This is yet another holy city that oozes divinity from places like Golden Temple. Amritsar is considered a haven for devout believers, pious travelers and foodies. This holy city has other compelling reasons to visit other than the Golden Temple like the Wagah Border and Jalianwallah Bagh which oozes of patriotism with the walls of the place each having a spine-tingling story to tell. Also don't miss out on the free stay at the Golden Temple and savoring the langar, which is an absolute delicacy that the city has on offer. Also while you are there polishing off some plates at a coupla dhaabas wouldn't be a bad idea too.
Pondicherry – Also known as the French Riviera of the East thanks to the remarkable French influences till date in the Union Territory. Pondicherry offers you all – you name it, you find it pristine beaches, splendor, amazing cuisine,  tranquility, exceptional wine, matchless  French infrastructure, breathtaking and peaceful Ashrams together with pleasing culture, all of these at pocket-friendly rates. Without a stay in the Auroville Ashram (known for its highly affordable accommodation and a gratifying experience of pondy), your visit would be an incomplete one.
Kodaikanal –  Positioned at about 7200 ft above sea-level in Tamilnadu, Kodaikanal is fondly known as the "Princess of Hill Stations". It boasts of an unexplainable splendor and also is famous for amazing street food at cheap prices. There is a whole range of options to choose from when it comes to accommodation, especially with not burning a hole in the pocket. You could either choose to try your hands on a lot of adventurous activities that is on offer or just laze around to thoroughly enjoy the beauty of nature.
Gokarna: An unspoilt beach town between Karnataka and Mangalore, Gokarna is an hit with foreigners and Indians alike. An ideal destination if you have these in mind – splendor, tranquility, and some fascinating places of worship. With an array of choice of homestays and guest houses, you can go on for days without really having to worry about the cost factor in a city as immaculate as this.
Hampi – Marvel architecture, temples, palaces, and historical structures then Hampi is the place to be. One can spend weeks together in his amazing city of Karnataka and watch travelling take a totally expression. There are budget cottages/hotels on offer along with some bicycles to rent and interesting eateries that is sure to change the definition of a holiday that is nonexistent in many other destinations.
Darjeeling: Yet another charming and breathtaking hill station  famous for its cottages and traditional homestays that comes at an unbelievable low budget. The exquisiteness of the snow-laden mountains are indeed a sight to watch, not to mention the incredible   sunrise and sunset. The divine flavor of the famous Darjeeling tea is indeed a must-try and one of the compelling reasons to add it to your bucket list of destinations.