Folks, we promised last time to bring you another post on the most sought-after travel apps across the world to maximise your travel experience. Here are they, waiting to get downloaded or shared by users based on their experience:
 6. Google Translate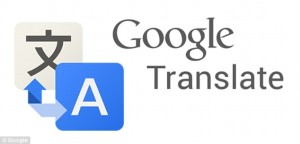 The Google Translate, as the name implies, helps you to translate mostly used phrases during travel: using it as a language training tool for serious learning is beyond its scope. Well, nothing can match the practicality of a language learning classroom. As with this app, if you hold your camera up to a text, for example, such as a menu or a sign, it will translate what is required in a flash, making it a much sought-after app for any traveller. Free, iOS and Android
 7. LiveTrekker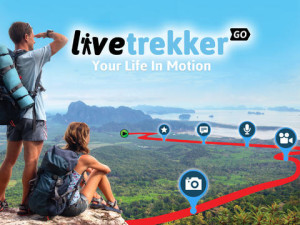 If you want to maintain a complete log of your travel details, this is it. You can maintain a detailed track record of your route, where you captured images or recorded a video,  where you were put up or create a micro blog for every trip of yours. Web: livetrekker.com; Free, iOS and Android.
 8. Wolfram Sun Exposure
Are you exposed to the sun's harmful rays and excessive heat during travel? This app for iOS is just the thing for you to calculate how much sun is too much, with recommendations on which SPF level to apply. It can also help you in calculating the UV forecast based on where you are, or offer useful info on the UV levels for a five-day period. Paid, iOS
 9. Time Out

This is a fabulous directory of ideas of things you'd want to do in cities around the globe. This app covers almost everything you'd require to hang out from hotels, restaurants, bars, events and local attractions, whether you're in Amsterdam, Accra, Edinburgh or Singapore. This means you don't have to run around searching for the most popular concerts, cultural fests or one-off events going on around you in a particular place.  Want to tailor make a travel guide for your holiday or book a concert ticket or a restaurant table? This app is for you. Free; iOS and Android
10. Splittr
Are you someone using complicated spreadsheets to jot down and calculate travel expenses? Worse, you must be having a hard time splitting split group expenses on vacations with your friends, roommates or any other activity that involves a group. With Splittr App, you can go on adding your travel expenses that will tell you who is next in line to pay and who owes how much to whom. This app, which can also work offline, allows you to invite your friends, and anybody can enter his or her expenses using a Smartphone device.
We believe the aforementioned travel-related apps covered in this post and the previous one would help you make well-informed travel related decisions and plan your next trip perfectly. Happy travel; the sun is shining down.