From white-sand beaches to picturesque mountaintops, check out our list of the most romantic wedding destinations in the world.
Goa, India
For couples who are looking to tie the knot, India's tropical getaway destination offers amazing backdrops. Goa offers every amenity you can think of in exotic India, and it is already a favourite wedding destination for Americans, Europeans and Asians.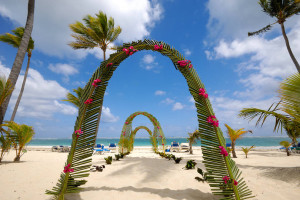 Grand Cayman, Cayman Islands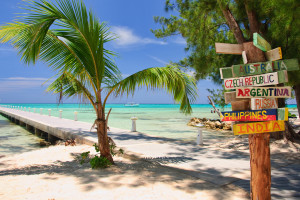 Grand Cayman is one of the world's most beautiful tropical paradises. It is also a romantic wedding destination, thanks to its amazing beaches, watersports that are absolutely unrivalled, crystal clear waters, and hotels that are some of the best in the world. For those who want a beachfront destination wedding the Grand Cayman is perfect.
Ireland
Ireland with its evergreen countryside offers unbelievable landscape for your dream wedding. Here, you will find an eclectic mix of wedding venues for rent ranging from mansions, elegant or rustic country houses to castles that will make any bride's wedding amazing. Incredible venues, the rolling hills as far as the eye can see, and Celtic magic in the air make Ireland one of the most romantic wedding destinations in the world.
Bali, Indonesia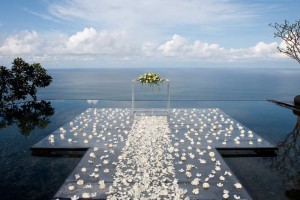 With its incredible food and culture this tropical paradise offers a unique destination wedding that is sure to amaze all of your wedding party! Jimbaran Bay is stunning and it is the most popular spot in Indonesia for destination weddings.
Paris, France
A wedding in Paris is every bride's dream. It is the perfect locale for a dream wedding. You can book a hotel that offers the view of the Eiffel Tower so that the best of Paris will be there in all your wedding pictures.
Santorini, Greece
Santorini is a major romantic wedding destination. The beauty and rich history of Greece, and breathtaking views, coupled with favourable exchange rates make Greece the most sought after wedding destination. The Greece's mainland and Greek Islands have some amazing wedding locations.
Jamaica
From Negril to Montego, Jamaica offers a number of venues for couples to tie the knot amongst soft sand and surf and palm trees! They also have some of the best hotels that offer all-inclusive wedding packages that allow couples to create a personalized celebration.
Playa del Carmen, Mexico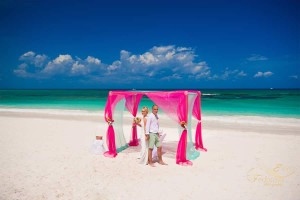 Playa del Carmen, located in the heart of the Mexican Riviera, is a paradise on earth and one of the most perfect romantic wedding destinations. It has luxurious accommodations, idyllic beaches, and is just a short plane ride away from major US cities!
Morocco
A wedding in Morocco will be romantic and unique to the core. It is one of the most sought after destination wedding locations that has much more to offer that you can ever imagine. Morocco has a unique blend of cultures. The food, architecture and traditions are just incredible.
Fiji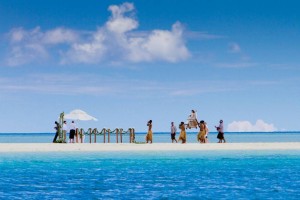 Fiji, one of the most incredible islands in the world, is also one of the most popular places on the planet for honeymoons and destination weddings. To avoid the rainy season just be sure to plan ahead!
Are you're looking to get married on one of these world's most romantic locations. Choose the best travel agency for the International honeymoon tour packages and make your moments enjoyable with your loved couple.