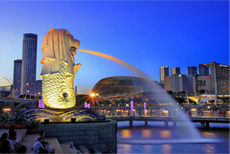 Enjoy the multi-cultural, energy-radiating, colourful, and exotic stretch of Southeast Asia with the Singapore, Malaysia and Bangkok holiday package from Emperor Traveline. This 10 days and nine nights package will introduce you to three diverse places that are also among the most vibrant cities in Asia. With your transport, accommodation, and all other essentials taken care of by our experienced officers and agents, you can concentrate on packing for your trip and planning your own adventure. Cool off in the Cameron Highlands of Malaysia, hit Bangkok's clubs with other travelers your own age and get ready to witness the awe of Singapore with us.
Singapore, besides being the shopper's haven, is the home of some of the most beautiful places in Asia. This vibrant city has something for everyone, from eateries, nightlife, and wildlife to exotic islands and underwater adventures.
Malaysia is a melting pot of different religions and races. It is a gastronomical paradise and the home to hundreds of colourful festivals. Explore rich, humid mango groves, ancient reefs, and sandy beaches to towering skyscrapers and five star destinations.
Bangkok is an amazing gateway to explore Southeast Asia. This great getaway to the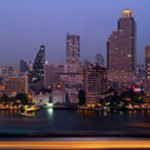 major cultural capital will treat you with a spectrum of sightseeing, dining, and shopping opportunities.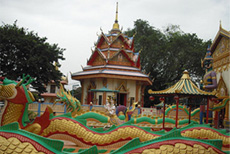 Tour Highlights
Places – Singapore, Malaysia and Bangkok
Number of days – 9 nights and 10 days
Emperor Travels, a renowned travel agents in Coimbatore will take care of all your needs. As one of the most trusted tour and travel operators, we take every step to ensure our customers get the best facilities at competitive prices. If you are looking for a perfect family holiday this summer, contact Emperor Traveline to know more about the Singapore, Malaysia and Bangkok package.