One of the most rewarding experiences of your life is to travel the world over and visit new cities. However, if you do not carry the right things with you the journey can become quite uncomfortable.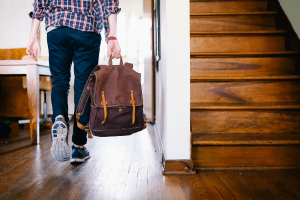 To make your trip feel like your home away from home carry these top 10 travel essentials with you.
1. World Adapter
Plug sockets that you find in another country need not match your device. But if you carry a world travel adapter, there is no need to worry. While buying the adapter, just check on the packet if it will fit every socket of the world.
2. Portable Power Source
While travelling you may not always be close to a power source and you might not feel comfortable asking someone to share their device. By carrying a portable power source you will be able to charge most of your electrical items whenever and wherever you want. Even if your hotel is not providing a plug socket you need not worry.
3. Travel Towel
For your round the world trip you need two towels – one to keep you clean and one for the beach. Carry a micro towel. It will dry fast and is lightweight. It won't take much space in your suitcase and is low maintenance. It will keep you sand free, clean and dry in minutes.
4. Earplugs
To block out the snorers, earplugs are an essential item. To get the beauty sleep you deserve all you need is a good pair of earplugs. This will make your travel much more comfortable.
5. Padlock with a combination
Get a padlock with a combination. Searching for keys, especially while travelling, is not an easy task. A padlock with a combination will give you more security and make your life a lot easier.
6. Wet wipes
Wet wipes are really useful while travelling. It saves you the trouble of going to the toilet every time you want to eat something. You can use them not only to wipe yourself but any surface.
7. Sleeping liner
Hotels rooms are not always neat and tidy. You will always have the fear of whether there are bed bugs and who stayed in the bed or whether it is a clean blanket that you are using. All these thoughts can give you sleepless nights. Sleeping liner will make your hotel stay much more comfortable. You will have peace of mind, and you will feel at home. They can be folded up nicely into a small ball and are lightweight.
8. Flip Flops
Flip flops are very comfortable and lightweight and you can use them on long journeys. A good pair will go with any outfit.
9. Packing Cubes
The ultimate travel organiser is packing cubes. It can be daunting to leave the comfort of your wardrobe but your backpacker life will be made easy by packing cubes. You can rely on them even though you can't expect too much organisation in your life while travelling.
10. Camera
Travelling is all about making memories. So while travelling you need a good camera to capture them. To look back and see what an amazing journey you had you need a camera. To save photos you can invest in memory sticks as well.
The Passport and Visa Division acting under the Ministry of External Affairs, Government of India provides various passport services to the Indian citizens. Citizens can apply for passports through two schemes for a different fee.
1. Normal Scheme
2. Tatkaal Scheme
Passports applied under Tatkaal Scheme will be processed in a short time that the applicant will be able to receive the passport within 3 working days. In the case of a normal scheme, the processing time takes longer.
The three services available in issuing passports are:
1. Issue of Fresh Passport:
If you are applying for the first time, you can make use of this service by filing your application with all the supporting documents for reference.
2. Re-issue/Renewal of Passport:
You can utilize this service based upon any of the following reasons:
1. Lost passport
2. Passport expiry
3. Damaged passport
4. Personal particulars update
3. Issue of Police Clearance Certificate:
The issue of PCC certificate comes under the miscellaneous services. You will be provided this service as part of the background verification procedure with reference to your personal particulars.
Indian Passport Services by Emperor Traveline
Emperor Traveline, a self styling travel organization in the city of Coimbatore provides quick and hassle-free Indian Passport facilitation services. They are the leading online passport travel agents in Coimbatore, approved by the Ministry of External Affairs, Government of India. They ensure proper passport documentation and efficient processing of all Indian passport services.
Emperor Traveline operates with a goal to provide timely and infallible passport services to clients in a cost-effective manner. Their passport services in Coimbatore encompasses a golden opportunity for those looking forward to complete their documentation for obtaining a New Passport, Passport Renewal or Emigration Clearance work in a day thereby reducing loss of precious time and effort standing in long queues at the passport office for enquiry.
Getting your Indian passport done through the online passport services at Emperor Traveline also comes as an advantage to all working individuals or those into business, who have leave restrictions, housewives, school/college going children and a real benefit for senior citizens or minor kids who need assistance at every step. Getting an online passport appointment done is now compulsory; however it depends on the traffic of applicants.
At Emperor Traveline, they provide complete Assistance for the following activities in Indian Passport Services:
1.  Issuing new Indian passport
2.  Renewal of Indian passport
3.  Indian passport formalities
4.  Indian passport documentation
5.  Child passport services
6.  Online passport appointment
7.  Passport formalities
8.  Passport documentation
Their online passport services include complete guidance, preparing your Indian passport documentation online, scheduling your online passport appointment with Passport Seva Kendra for your bio-metrics, etc.
The very thought of applying for a passport in India puts us off. Many are confused how to fill the form and which documents are needed. If you are one of these people, relax. To avoid such troubles, many people get the help of travel agents because no one wants to waste hours running from pillar to post to get things done.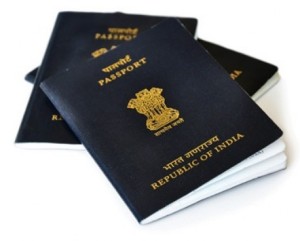 You can now apply for a passport online. However, it is not an easy process. You'll still have to go to the passport office. But a travel agent can help you by giving you the right guidance. They can arrange all types of domestic and international travel, and even provide assistance with passport and visa applications.
To apply for passport online, you have to go to the Passport Seva website. You will see an orange coloured box "New User? Register Now". Click this box. You will now see a user registration form. Fill it up to create an account.  While filling, be careful as you should not make any mistakes. Select the passport office of the city you're living in now, not your native place. For instance, if you are currently living in Coimbatore select passport services in Coimbatore. Applying for passport online is not that hard a task. It is just like filling any other application form.
After filling in all the details, click Register. Your account has been created. Now you can go back to the Passport Seva website and login. You can just enter your email address and continue.
You will see many options like "Fresh passport or Re-issue", "Tatkal passport" etc. Make your choice and then go to the next page.
Here you will be asked to fill your personal information. To fill the application form, you can either download the PDF form to fill it offline or you can use the form online and fill it instantly. It is better to use the PDF form. However, there is no harm in filling it online directly.
Click on the link — Click here to download the Soft Copy of the Form -to download the application form. Your form will be downloaded in a Zip folder. Unzip this folder to find the Passport Application Form in PDF format. You can open this file by double clicking.
After filling in all the details, read the Self Declaration and click on I Agree. Then mention the name of the place and date. Finally click on Validate and Save.
After submitting your passport online application, check for available slots and then make the payment. After payment, don't forget to take a printout of the receipt of the application. You need to take it along with you on the appointment day. Also, check for the bar code on the application. Ensure that is clearly printed and whether the information regarding the payment confirmation is on it or not.
If all this is too confusing for you, get the help of a travel agent. They will clear your queries and will help you get the documents processed without any delay.
If you have already applied for a passport online, the next step is to go to the Passport Seva Kendra at the time mentioned in the receipt. Before that, make a passport checklist, so that you won't forget any documents that you may need to submit while visiting the Passport Seva Kendra. If you have all the documents required, your job at the office will be over within two hours. And your passport will be send to the address given to you within a few weeks after police verification is complete.