Planning a trip to an unknown destination like Siberia is not an easy task. We offer you a few tips to make the most of your time in Siberia without getting into any trouble.
Ensure that you have all the travel documents
Just like any other foreign trip, your trip to Russia starts wi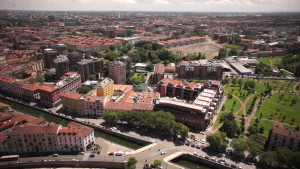 th a set of travel documents. If you are booking the trip through a travel agency, they will give you the essential information regarding what all papers you may need. But if you are arranging all by yourself, contact the consulate in your country. You will certainly need a passport and visa.
Take photocopies
After getting all the travel papers get at least three photocopies of each paper, and don't keep everything in one place. You must carry the original documents with your. Keep the photocopies in separate suitcases. It is not possible to anticipate what may happen to your luggage or when airport staff or a police officer may ask you to show your identification card.
Purchase travel insurance
You don't know what will happen while on the road, especially when you are travelling in a foreign country. So it is better to procure travel insurance. This will make you feel safe in a foreign country.
Pack your suitcase
After getting all your travel documents, the next job is to pack your suitcase. Before packing check the climate in the selected destination. Siberia doesn't have a tropical climate. If you are planning a trip to Siberia in the winter, you will need sweaters, coats, jackets and shoes to keep yourself warm while you take long walks in the snow, if you wish to do so.
Carry medicines
Always carry medicines while travelling to unknown destinations. Your stomach may not be used to the kind of food you get to eat there, and your body will take time to get accustomed to new climatic conditions.
Choose a flight route with minimum of changes
To reach Siberia you will have to take a long distance flight. So, choose a flight route with bare minimum changes to make yourself comfortable.
Know hotel reservation details
You must know the schedule and hotel reservation details beforehand. If your journey includes a train ride, better book a first class or deluxe berth.
Get the help of a travel agent
When travelling to an exotic place like Siberia, it is better to get the help of a tour agent or any other person working in the local travel industry. They will know a lot more about the place than you do.
You need contact details
Carry with you phone numbers of certain services like an ambulance and the embassy of your country, even if it is situated far from the place you are going to visit.
Learn some Russian
Try to learn at least some Russian. Nobody expects you to speak fluently, but to find a way or to get a meal, it may come in handy.