1. Experimenta Heilbronn
Experimenta Science Center is an interactive learning centre for children. It is spread across 4 themed zones in a distinctive brick warehouse building. Children will enjoy the activities at this place. It is a great place, packed with popular science demo stations and quite a few tasks.
     2. Church of St. Kilian (Kilianskirche)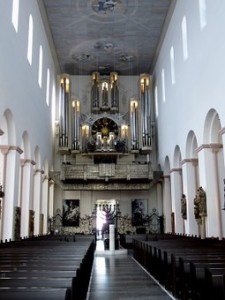 Constructed from Heilbronner sand stone it is a Gothic hall church, whose origin dates back to the 11th century. This church is beautiful, inside out. And the most unusual feature is the exquisitely-carved Hans Seyffer wooden alter.
     3. Astronomical Clock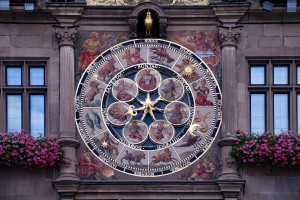 It is an ultimate showpiece. The restoration of the astronomical clock, which is nearly 500 years old, and the whole building was done in 1944 after the flattening of Heilbron. It is a marvel when it chimes — the hour, figures, rams and cockerel all animated in all its glory.
     4. Pfuhlpark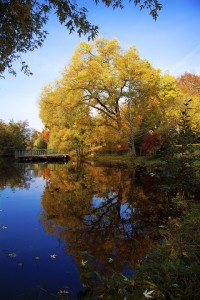 Here can walk in the summer or even winter on flat paths comfortably. There is a playground for children. The great bustard Lake is nearby with a horse-riding centre. The pillow park is accessible by light rail.
     5. Wertwiesenpark
The Wertwiesenpark is right along the Neckar River. It is the best place to have picnics, or play soccer as there are massive amounts of grassy area. Here you can also have BBQs. There is a great play area for the kids with water fountains, toys, massive climbing rope mountain and more. There is also a small golf course, which is not very expensive, and a giant pool area.
     6. Stadtgalerie Heilbronn
The shopping mall in Stadtgalerie Heilbronn is a must visit. It is small but you get to eat a variety of food here.
      7. Trappenseeschlosschen
Trappenseeschlosschen is a great place to stroll around the little lake or walk to the nearby park and playground. In the summer months there is also a great beer garden with pretty good food and beer. Just across the street is the entrance to a nice hiking trail that goes out into the woods with a nice loop with some wood sculptures on the loop back. It is a great peaceful escape from the hustle and bustle of the downtown.
     8. Botanischen Obstgarten
You can go for cycling trip through vineyards. It is an Ideal place to be in summer when the apple orchards will be in full bloom.
     9. South German Railway Museum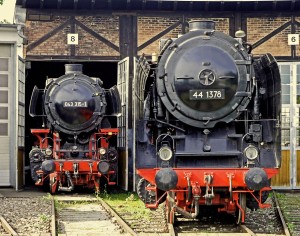 The railway museum was founded in 1998. Here you can ride on the historical steam locomotives. If you love history this is a must visit. The old buildings and railroads will evoke nostalgia. It also provides a lot of photo opportunities.
     10. Haus der Stadtgeschichte
This museum tells the history of Heilbronn from medieval times to the present. Even if you don't know German you can still go through the museum and look at pictures and get some feel for the history. There is no entry fee. There is also a theatre that runs films about the town's history in German. If you know only English you can request films in English.