Coorg, officially called 'Kodagu', is the most picturesque hill station in Karnataka. This beauty of a hill station is clad with verdant greenery and awe-inspiring scenery. Coorg comes as a perfect weekend getaway from the hustle and bustle of city life. Here is why Coorg needs to be on your bucket list: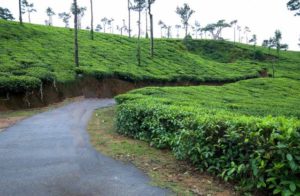 1.Camping:
Nothing can beat camping down at Coorg, especially if listening to the melancholic chirping of birds is your calling. A spectacular sight beckons when the sun touches the sky with its rays. The inviting weather is perfect to take a stroll and view nature's bounties. The best experience is when you travel Coorg during the winter or just when monsoon bids adieu.
2.River Rafting:
River rafting at Coorg is the real icing on the cake in terms of outdoor sporting experience. An early morning start from Barapole is the perfect stream on which to do rafting. Exercise precaution as the waters can turn out turbulent, worse if the weather is bad. All said it shouldn't stop you from going crazy!
3.Trek:
Coorg presents a lot of trekking options, whether you're a seasoned trekker or an amateur. Kumar Parvatha, which is 1712m above the sea level, is the sixth highest peak in Karnataka and second highest in Coorg. The thrill and frills of trekking in Coorg is a different piece of cake altogether, and just the thing for someone driven by an adrenaline rush.
4.Plantation walk:
Unlike the high action-packed sporting activities discussed above, a walk along the plantation looking at the coffee plants is an irresistible experience, with the constant chirruping of birds and a strong and invigorating scent of the vast coffee plantations around. You can find coffee-tasting sessions that will help you explore the amazing and varied world of coffee.
5. Visit a wildlife sanctuary:
The Pushpagiri Wildlife Sanctuary, a UNESCO World Heritage site,  is a haven for wildlife enthusiasts. The sanctuary is known to house exotic and rare species of flora and fauna. You may even set camp here and enjoy a peaceful night. The recommended time for sightings is between November and March.