India is home to some of the most prominent destinations and every day, hundreds and thousands of people travel across different cities within the country for various reasons. The Indian Railway Catering and Tourism Corporation Limited (IRCTC) has trains serving the length and breadth across the country, and helps the citizens enjoy India's outback, regional areas, coastal towns and cities in comfort. Being the most cost effective mode of travel, the Indian Railways continues to be the mode of preference for a majority of the travelers. It has also been the first choice for transfer of commodities and goods.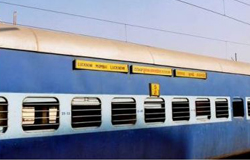 The launch of the IRCTS website a few years ago has made it possible for travelers to book tickets online. However, the task seems to be a daunting one for many. Here are a few tips that will help you book Indian railway tickets online in an efficient and cost-effective manner:
Registering as a new user – Booking tickets online through the IRCTC website involve user registration as the first step. Ensure you provide accurate name and correspondence address with valid mobile number. If you need to avail the SMS service, it is essential that you enter the correct mobile number. It is advisable to maintain only one account at a time; those with multiple accounts can experience termination of one or all accounts.
Decide between i-Tickets and e-Tickets – Online reservation lets you book i-Tickets and e-Tickets. After booking, i-Tickets are couriered to the address specified by the passenger while e-tickets are available immediately to be taken as a printout. While e-tickets can be booked on the same day till a certain point of time, i-ticket can be booked anytime before three days from the date of journey. Assess your situation and decide the type of ticket you need to book.
Booking in advance – It is always better to book rail tickets as early as possible. Tickets can disappear very quickly, especially during holiday season and even weekends. You may book tickets up to three months early before the date of travel.
Booking in Tatkal quota – The Tatkal quota opens up at 10 am sharp in the IRCTC website. Occupy your computer half an hour before and stay active in the website to ensure your session does not expire or get timed out. You can save time by auto-filling captchas and keeping train and passenger details ready.
Syncing the date and timings – A simple yet important point to make is synching the date and time between your computer and the IRCTC website.
Emperor Traveline operates a central ticket terminal and offers on spot ticket reservations and confirmations. With a single telephone call to us, you can easily book your train tickets to any destination within a few minutes.