After its independence, the educational reform in India has entered a new era. India is fast emerging as one of the world leaders in education with its affordable education, a wide range of choices, world-class institutions, and international exposure.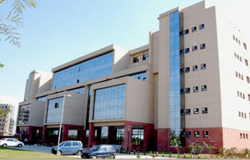 Delhi: The capital city of India, Delhi, is one of the top destinations for students in India when it comes to world-class education. The city is safe, well connected, and has good infrastructure and economic structure. It has better social and cultural environment and healthcare facilities. The only state universities are Guru Gobind Singh Indraprastha University and National Law University. Top business schools and coaching institutes have made Delhi their preferred destination. With a wide variety of options available, Delhi has become a desired destination for students. The city also offers a chance to learn about India's glorious past by way of its monuments and forts.
Mumbai: A major metro city in the country and the financial capital of India, Mumbai, is filled with life and energy. The city boasts many prominent universities and colleges. Mumbai University is one of the largest universities of the world. The city is full of colleges and institutions for arts and science streams. The Bhabha Atomic Research Centre and Tata Institute of Fundamental Research are held in high esteem among research scholars. Mumbai is rich in culture as it houses people from all over the country.
Chennai: Known as the Cultural Capital of South India, is home to many premier educational and research institutions. College of Engineering in Guindy is ranked in the top 10 engineering colleges in India and is the only state-owned college in India to do so. The Madras Medical College and Stanley Medical College are also recognized as one of the top medical colleges in India. Dr. Ambedkar Law College is the considered to be the best law school in India. With its beaches, temples, and places of historical and cultural significance, Chennai is one of the preferred destinations among students.
Hyderabad: The Pearl City of India and the capital of Andhra Pradesh, the city rich in culture and arts. This city is uniquely famous for its heritage monuments, gardens, lakes, parks, fine cuisine, and extraordinary museums. The city is also a global hub of information technology. The city is home to global IT firms such as Microsoft, Google, IBM, Yahoo, Dell, and Facebook. University of Hyderabad and Osmania University are two premier spots for education in Hyderabad.
Bengaluru: The Silicon Valley of India, also known as the Garden City of India, usually enjoys a pleasant weather throughout the year. The city houses some very well recognized colleges and research institutions. As the second fastest growing metro in India, it attracts students from all over. Colleges are provided affiliation by Bangalore University. Indian Institute of Science, National Centre for Biological Sciences, Institute of Bioinformatics and Applied Biotechnology, National Institute of Fashion Technology and the National Law School of India are some of the widely recognized facilities. National Institute of Mental Health and Neuro Sciences is a premier mental health institution in India.