Nebraska's inviting cities and interesting natural attractions are often overlooked. Lincoln, the state capitol, and Omaha are indeed worth a visit. There are vibrant cultural scenes and many old historic areas that would delight tourists. For those who love to explore, Nebraska's landscape holds some enthralling attractions. If a travel agency is managing your trip to Nebraska, ask them to include these attractions in the tour package.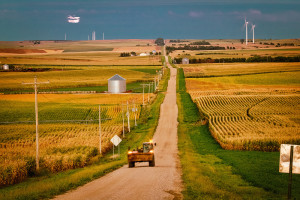 Omaha's Henry Doorly Zoo and Aquarium
Zoos may not be the most exciting thing to see while visiting a foreign country. But the Henry Doorly Zoo and Aquarium in Omaha is not your average zoo. It is home to the world's largest indoor jungle, the largest indoor desert, and the largest aquarium and nocturnal exhibit! There is more. It also has an IMAX 3D theatre. The exhibits are mostly engaging and interactive. For instance, you can take a camel ride or touch stingrays! Can it get any more attractive!!
Old Market in Omaha
To shop and dine, the best place is the Old Market in Omaha. It has a quaint and historical feel with renovated old buildings and cobblestone streets from the early part of the 19th century. The restaurants, coffee shops and retail establishments are located in these attractive buildings. The Durham Museum and the Bob Kerrey Pedestrian Bridge is just walking distance from the Old Market.
Strategic Air and Space Museum, Ashland
This museum in Ashland is a must-visit for those who love aircraft and aviation technology. It is situated mid way between Omaha and Lincoln. It is spread over 300,000 square feet and showcases all kinds of spacecraft, airplanes, and special exhibits that change on a regular basis. You can watch seasonal astronomy shows at the planetarium located here, and even go for motion rides.
Chimney Rock National Historic Site
The Chimney Rock formation dates back to around 24 million years ago. In the early to mid-19th century this vivid rock spire was a renowned landmark. The region looks more or less the same even now. For fans of history it will be interesting to learn about the geology of the formation and the history of the Overland Trail.
Haymarket District in Lincoln
The Haymarket area is a fun place to visit at any time of year. It has restored historical buildings, brick streets, great restaurants, and a lively atmosphere. The sightseeing attractions are the town clock and the restored water tower.
Scotts Bluff National Monument
This is a magnificent natural structure, which was used as a landmark by travellers making their way west on the Oregon, Mormon, and California Trails. Over the years many improvements have been made to the area. There are three tunnels and to reach them you have to travel through a winding road. There are great viewpoints and beautiful countryside to see if you are game for a hike.
Carhenge
Carhenge is constructed with automobiles. On the grasslands you will find 39 cars arranged in different positions. It is indeed a fascinating view. There are a number of other unique works on site. And the entry is free.
Ask your travel agency to include all these attractions in the tour package. They will also be able to offer you visa services. What are you waiting for?