If you are a party animal, you will be longing to party while on a vacation. There are some fantastic party destinations around the world to party like crazy.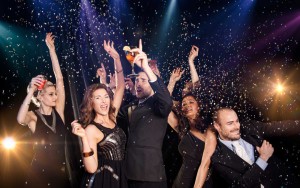 Here is a list of some of Craziest Party Towns around the gold. So put on your dancing shoes and go wild!
New Orleans, USA
New Orleans, the largest city in the United States, is a party hotspot. It has a multilingual heritage and is famous for its music, cuisine and annual festivals. While in New Orleans, don't miss The Bourbon Street and try the city's signature rum drink Hurricane. Another interesting fact is that it is legal to drink on the street, as long as it is in a plastic cup!
Ibiza, Spain
Ibiza is known as the World's Party Capital. Privilege, the largest club in the world, is in Ibiza. On this hopping island the night parties go on till 6 am. In case you are in it for the long haul most clubs stay open as late as 8 am. To prepare for the long night ahead seasoned clubbers in Ibiza usually take naps early evening.
Las Vegas, USA
The list is not complete without Las Vegas, the Sin City. You've all heard the famous term, "what happens in Vegas…" and the legends are true. Its vibrant nightlife and uncompromising party atmosphere is unparalleled. Whether it is clubbing on the strip or throwing dice at a casino, the possibilities are endless.
Rio de Janeiro, Brazil
You can party on the beach, day and night. Beautiful women, sprawling beaches, and parties 24/7 are what this Brazilian city is all about. No wonder it is called The Marvellous City! In this city the party aura is overwhelming and you will feel it in all of your senses. The waterfront comes alive after midnight, with disco clubs and samba beats.
New York, USA
The city that never sleeps, New York, has endless energy all day and night. Here you will get the best of the best in nightlife, restaurants, music, and more. Its streets are continuously humming with activity. Not only that. Its cultural extremes and romantic grandeur are unmatchable.
Amsterdam, The Netherlands
At Rembrandtplein, Amsterdam's famed party district, most of the dance clubs open only at midnight! You will find an eclectic mix of people here from high-society socialites to flamboyant drag queens, and tourists who are looking to have a crazy night out.
Berlin, Germany
Berlin has the most liberal and diverse nightlife in Europe. You will find techo, rock, and alternative clubs, which are open all night. To indulge a more open-minded crowd, Germany's capital city is also home to all kinds of fetish clubs. The hotspots are endless in this party city.
Manchester, UK
The city sees more than 1 lakh weekend visitors on a typical weekend evening. The city is known for its dedication to live music and bands. If you love dancing, check out the tons of techno and hip-hop based venues in the city.
If your next trip is to any of these party hotspots, your travel agency will be able to arrange visa and passport services.