The city of Konya boasts of mesmerising architectural beauty and cultural sophistication. Let's now travel towards Sille, which is located 8km north of the city of Konya.  It houses the famous Byzantine Aya Eleni church and many rock chapels with breathtaking frescoes. We all grew up reading the witty tales of the legendary oriental ironist Nasreddin Hodja; but how of many of us know that he hails from Akşehir, located to the northwest of Konya? And interestingly, there is a mausoleum of the 13th-century humorist here. Other monuments that demand attention include the Altınkale Mescidi and the Ulu Mosque of the 13th century. Another mausoleum, the Sahip Ata Mausoleum has been transformed into a museum.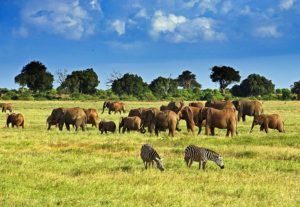 Enroute to Beyşehir, give yourself a break at Eflatun Pınar at the side of the lake to witness the out–of–the–ordinary Hittite monumental fountain. There are many Seljuk buildings dotted around the gorgeous Beysehir located on the shores of Lake Beysehir, the third largest lake in Turkey. The lake's south-western region is a national park, and one of the main wetlands of the country. You can see several prominent monuments across Lake Beysehir: the Kubad-Abad Summer Palace and the Eşrefoğlu Mosque. There is another palace belonging to the medieval era on Kızkalesi Island just on the opposite side of the Kubad-Abad Palace. Visitors get to relax and have some fun on the Hacı Akif Island. Çatalhöyük, some 45km south of the city, drew the earliest settlers to it from the Neolithic era, revealing details of the dawn of the early settlement of humans with fine and distinct examples of the oldest landscape paintings and domestic architecture forms, besides sacred artefacts of the cult of mother–goddess.
Next, let us take a trip to Karapınar, which is separated by 94 km south–east of Konya, having a number of crater lakes. The popular Mike Crater Lake, or simply "Make" near Karapınar, is a lake inside a volcano's crater. There is another lake, Aci crater lake (Acigölü), about 3kms north–west side of Mike, which has a few exotic birds. Ereğl, one of Konya's biggest counties, is flanked by yellow cherry trees.
If you have some time still left, visit the Ereğli Archaeological Museum displaying several Byzantine, Seljuk and Hittite monarch artefacts. The Ivriz Cultural Landscape, a UNESCO World Heritage Centre at İvriz, features a small altar and two huge rock reliefs depicting a king and plentiful crops, all dating to the Neo–Hittite era. There is also a monastery that dates back to the Middle Byzantine Period, natural springs and two caves.