When we talk of hill stations in TamilNadu, natural choices that pop up are Ooty (Nilgiris), Coonoor, Kodaikanal, Yercaud, among others.  But one hill station that has remained oblivious from tourist and public attraction is Yelagri Hills, located at a distance of 230km from the capital city of Tamilnadu, Chennai; 94km from Vellore and 178km from the capital city of Karnataka, Bengaluru. This picturesque and enchanting hill station is in the Vellore district of Tamilnadu, located in between the small towns of Vaniyambadi and Jolarpettai. It is also considered by many tourists, particularly those who have been there before, to be one of the best hill stations near Chennai and Bengaluru.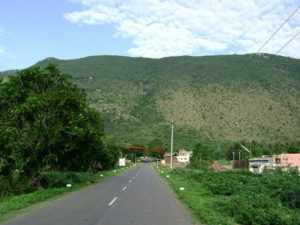 Yelagiri is a group of 14 hamlets that lies between four mountain ranges covering a total area of 30sq.km, located at an altitude of 3500ft above sea level. The locals, mostly indigenous tribal people, engage in horticulture, agriculture, forestry, etc. The hills are surrounded by gorgeous rose gardens, quiet green valleys and fine orchards.
Athanavur, the main town of the hill station, has a breathtaking winding road that takes one all through the hills with several isolated villages. The hill station of Yelagiri was originally a privately-held property of the Yelagiri Zamindar family. It was brought under the Government of India in the 1950s. One can still witness the ancestral house of the Zamindars in the small village of Reddiyur in the Yelagiri hills.
If you love trekking, Swamimalai Hill, located at an altitude of 4338ft, is just the place for you. Considered the highest point in the hill station, the Swamimalai Hill lends a panoramic view of the hills. The hills are no short of long and incessant trekking trails through dense reserved forests. Other trekking spots that add to the attraction include Palamathi hills and Javadi Hills, though not as high as the Swamimalai. The Punganur Lake, like the famous Ooty Lake, is an artificially constructed lake with boating and spectacular view of the valleys. Paragliding is another adventure sport that is slowly catching up with the tourists in this region. Once you're in Yelagiri make sure you don't miss out on the Jalagamparai Waterfalls, the Velavan Temple and Nature Park —you, for sure, will never be disappointed.
The popular Yelagiri Summer festival is an annual event organized with great fanfare by the Tamilnadu Tourism Development during the month of May. The flower show here is a dazzling exhibit of pretty intricate gardening and design.  The dog show is a visual treat for dog lovers. The various cultural programs highlight the indigenous culture and age-long tradition of the hill station and its people. Tourists from every nook and corner of the state and other parts of India flock to see the fascinating Summer festival.  The recommended time to visit this hill station, endowed with absolute beauty, is between November and February.