Urban parks are a boon to residents living in concrete jungles. It provides a welcome respite from the dust and grime of city life and allows the residents reconnect with nature. Typically an urban park would have sprawling wide green spaces, play areas, public fitness trails etc. Worldwide there have been beautiful and stunning examples of urban parks which have been the pride and joy of the local people. Immortalized in several Hollywood movies, the Central Park, located in New York, is a beautiful urban park spread over 800 acres. It has many features like Belvedere castle and a water reservoir.
Another famous park in the United States is located in Los Angeles Griffith national park lies at a vantage point and it is possible to view Los Angeles from here. This park is considered as the star attraction by visitors of Los Angeles. Bosques de Palermo, Buenos Aires, Argentina is considered an open air community space. City people gather here for farmers market on Sundays. It also has all the features of urban park like lake and picnic spots. Hyde Park in London is a large park right in the middle of bustling city. It has also featured in many movies and fictional plots. Bukit Timah Park, Singapore is a nature reserve situated in a hill at height of 163 meters. It is a replica of a wonderful rainforest. Park Guell in Barcelona in the country of Spain is a marvelous urban park which is considered an architectural wonder and is UNESCO World Heritage site.
Mansanto Park in Lisbon, Portugal is a big park with 2400 acres and wonderful amid varied wildlife and plant life. Luxemburg Park Paris is a testimony to the famous French taste for finer things in life. It has the Luxemburg palace which is home to the French senate. The French certainly conduct their politics also in style! Yarkon Park, is located in city in Tel Aviv Israel There are a lots of sports courts botanical garden It is actually a busy place with millions of visitors.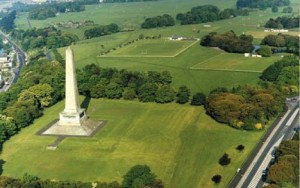 Phoenix Park in Dublin Ireland is one of the biggest parks in Europe. There is the world famous Dublin zoo very large woodland with a lot of heritage monuments in the park. Sanjay Gandhi National park Mumbai India is also a famous urban park located near Mumbai There are many heritage monuments and wild life conservation areas inside the park. The park is an Ideal getaway for Mumbaikars to escape the busy city life and escape into the lap of nature.
There is no denying the usefulness and sheer comfort of urban parks. More parks and open spaces should be planned in each and every city of the world. Human beings are essentially nature loving and crave the outdoors. We are all living an artificial life locked high in our apartment complexes and busy lives. A trip to these places can renew our cells and breathe new life into us.