Quotes inspire us; they lift our spirits and keep the ball rolling. They let us fall gracefully and make a strong comeback. Emperor Traveline has selected and presented 20 most inspiring quotes on Travel for you: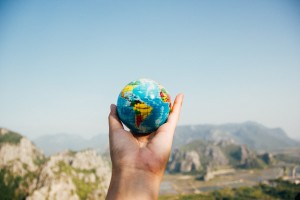 20. "Travel makes one modest. You see what a tiny place you occupy in the world."  – Gustav Flaubert
19. "Travelling – it leaves you speechless, then turns you into a storyteller." – Ibn Battuta
18. "To Travel is to Live"  – Hans Christian Andersen
17.  "The journey not the arrival matters." – T.S. Eliot
16. "Travel and change of place impart new vigour to the mind." – Seneca
15. "Life is either a daring adventure or nothing at all." – Helen Keller
14. " Travel makes a wise man better but a fool worse." – Thomas Fuller
13. "Travel is never a matter of money but of courage."  – Paolo Coelho
12. "Two roads diverged in a wood and  – I took the one less travelled by." – Robert Frost
11. "Tourists don't know where they've been, travellers don't know where they're going." – Paul Theroux
10. "I travel not to go anywhere, but to go. I travel for travel's sake. The great affair is to move." – Robert Louis Stevenson
09. "Wherever you go becomes a part of you somehow." – Anita Desai
08. "I travel not to cross countries off a list, but to ignite passionate affairs with destinations." – Nyssa P. Chopra
07. "You don't have to be rich to travel well." – Eugene Fodor
06. "Wherever you go, go with all your heart!"  – Confucius
05. "Take only memories, leave only footprints." – Chief Seattle
04. "To travel is to discover that everyone is wrong about other countries." – Aldous Huxley
03. "A journey is best measured in friends, rather than miles." – Tim Cahill
02. "A good traveller has no fixed plans and is not intent on arriving." – Lao Tzu
01. "The world is a book and those who do not travel read only one page." – Augustine of Hippo
We sincerely believe that these quotes will inspire you to travel more and more, chart out new territories, carve out routes and explore the traveller in you.  Happy Travel!