Monsoon has its own charm and magic, and there is everyone reason why should take a trip to the picturesque hill station of Kodaikanal in Tamilnadu. Kodaikanal, with its over-flowing beauty, is nature's gift to man. Therefore, if nature is your thing, then Kodaikanal lies right in the lap of nature and clouds. Many of these places go green during monsoon and look out–of–the–world. The scorching summer heat gives way to balmy and chilling breezes and cool showers that will make you enjoy the charming tourist haven: obviously, the best time to travel! Here are 5 good reasons why Kodaikanal will be a great place to hit this summer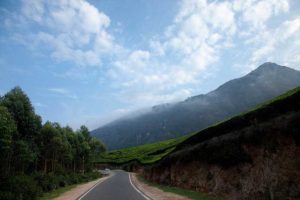 1.The perfect weather:
Only very few hill stations in India come close to Kodaikanal in terms of the salubrious climate all around the year. The monsoon is characterised by temperature level between 10 and 18 degree C – just what you require for going around, putting your feet up or just going blah!
2.Break-taking views:
Kodaikanal dubbed the "Princess of Hill Stations", is snugly nestled on a plateau and is enveloped by views of hair-raising hills and valleys. If you like to hug the landscapes of cloudy skies and deep valleys, then Kodaikanal is just the place for you.
3.The forgotten history:
Kodaikanal has been long one of the most popular summer resorts in the country. In the 19th century, although the plains went through tropical diseases, Kodaikanal was still a welcome gateway.
4.The Pine Forests:
The sprawling pine forests of Kodaikanal have been the backdrop for many a Kollywood dream sequence songs and TV serials. The pine forests not only add to the mojo of the place but moderate the effects of sun, wind and rain.
5.The enchanting scenes:
From the still Kodaikanal Lake to the 'far from the noise' Poombarai village, Kodaikanal is a traveller's delight. The Kodaikanal Solar Observatory, Pillar Rocks, Coaker's Walk and Dolphin's Nose make Kodaikanal a must-visit hill station in Tamilnadu.