Schools, colleges, educational and academic institutions organize annual educational trips that are important in many ways: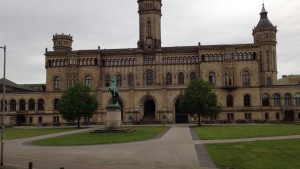 Going on an educational trip means leaving the school premises as a group for a collective objective of gaining pedagogical knowledge while also deriving pleasure out it, at the same time. Educational trip is a key educational element, but its impact can be more in terms of content. It brings students of a particular group or community closer, helps them experience new learning environments and, if anything, gives them a little break in the middle of a stressful academic environment.  Students may also display fresh and renewed focus on their schoolwork right after a successful educational outing.
Fresh learning experience:
The first tangible advantage of any educational trip is the collaborative learning experience of both students and teachers in a new environment. It may also invoke innovative learning experience, teaching many subjects such as exotic wildlife, rare plants, and may be even the Milky Way or Galaxy if the intended educational trip field is a planetarium.  Remember, they are extremely rare to find in schools or colleges. It is also good if the details about the educational trip are discussed beforehand as students may get to know what they'll experience in the planned educational trip.
Networking opportunities:
Educational trip can be a relaxing escape from the everyday school grind as students get to network better in a new, fresh environment. They can connect and relate things better with one another on a more personal level without any structured approach. Networking can be much more effective in smaller groups that are involved in chatting, observing and learning things together.  When students participate in educational trips early in their lives, they are well on their way to winning another's true heart and friendship for life.
Informal Learning Environment:
WOW is a day of escape from the classroom at some point during the year, keeping aside textbooks, notebooks and other study materials for a while and enjoying a few quiet moments. Educational trips lend a more informal set-up for learning. If the educational trip field or destination has individuals with hands-on teaching experience with a bit of practical skills, they can be an invaluable asset to visiting students during the trip, opening up a new realm of immersive learning experience.
Lastly, it is fun throughout:
Whatever is the learning experience derived out an educational trip, ultimately it is the fun part that simply is matchless, at the end of the day —there can be no denying that. Educational trips offer rich, positive experience and — in any case — the beginning of a lifetime love affair with students.