Visa rules and regulations differ from country to country. Here are the basics of how to get a visa.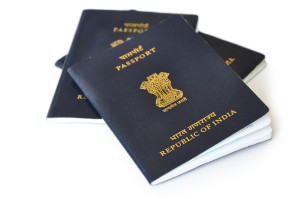 What Is a Visa?
A document issued by a foreign country, which allows you to travel there is a Visa.
Types of Visas
Depending on your purpose of travel there are several types of visas issued. You can get visas for study, tourism, work, business, or research purposes.
Electronic Visa – An online version of your visa available prior to your trip
Visa on Arrival – When you arrive you get visa at the airport or border
Pre-approved Visa – The visa that is applied before you travel
In this article we discuss pre-approved visa as that is something most people who are travelling abroad on a holiday need.
Documents Required
To apply for a visa based on the territory you are visiting you need to furnish a few or all of the following documents.
Passport and photos
Employment status and proof of funds
Letters of invitation/sponsors
Vaccination requirements (not all countries ask for this)
Travel insurance
It is advisable to visit the websites to know the list of documents required to apply for a visa as different embassies/consulates have different requirements. You can proceed further once all your documents are in order as listed on the embassy/consulate's website.
Scheduling an Appointment for Interview
To go ahead with the visa application process you need to appear at the nearest consulate/embassy. Countries like the US are quite strict with their interviews. Before appearing for the interview you need to schedule an appointment with the nearest consulate/embassy.
Sending Passport and Other Documents
You need to visit the consulate/embassy for stamping the visa if you apply for a pre-approved visa. You will have to either visit that city or send your documents by post if the embassy/consulate is not in your city and is far away. It may take between a few days to several weeks for the visa to be issued once you send the passport and documents to the concerned embassy/consulate.
Visa Services
You can avail the visa services of agencies that specialize in visa applications if you find the procedure too cumbersome. They assist you with gathering all the necessary documents and procuring a visa.
After procuring Visa what next?
Ensure that it is free from factual errors. Check your name, passport number, date of birth, number of entries, validity dates, and other information. Opt for comprehensive travel insurance, once your visa is procured, to be on the safer side and enjoy your trip!