If you are an employer entrusted with the task of carrying out travel programs for your organization or company, you really have a job cut out for yourself. Be it purely business trips, deal negotiation or attending conferences or seminars, any travel program should factor in the company's size, culture and available budget and yes, there are some readymade hacks that help you in planning and organizing business trips all throughout the year.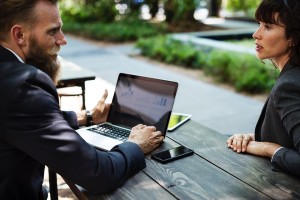 Finalize the budget
You have to be absolutely clear and upfront on the financial side and come out with a realistic budget that will dictate the overall travel decision and planning. Having a planned budget ensures maximum security and that everything falls within manageable monetary terms. Therefore, planning a trip with a definite budget only helps you to travel without any hiccups and hassles.
Save money or tickets
Regardless of your mode of travel, you can save a lot on the ticket prices. This involves booking the tickets in advance so that you can save more by paying less in return. This can be achieved by meticulous, early planning so that you get enough time to book the ticket. Get in touch with us and we will keep you abreast of the best time and cheap travel deals.
Going for TMCs
There are several companies that approach travel management companies (TMCs) nowadays for a handful of cashbacks, reward points, deals, discounts, offers, tailored-packages, freebies and even complementary breakfasts. If you are a looking for a TMC, then make sure you research well and grab a few deals and custom business travel packages.
Keep your passports and paperwork ready
If you're travelling abroad, ensure you are ready to fly with the updated passport and all the paperworks completed in time to steer clear of last minute confusion and needless hassle.  If you're managing the trip, you need to keep a tab of the travelling employee's expiration date and ask him or her to go for renewal if required. Also, ensure if the place the employees are required to travel needs visa or not.
All said and done, planning a corporate business travel program can prove tricky and you need to manage quite a lot of things to selecting the right travel agency, to fixing the date, to planning nitty gritty agenda — these, of course, in addition to making the trip a successful one and that everyone involved has a ball.