One of the most rewarding experiences of your life is to travel the world over and visit new cities. However, if you do not carry the right things with you the journey can become quite uncomfortable.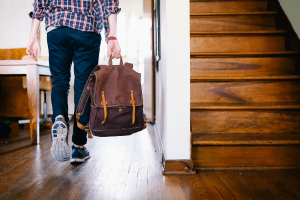 To make your trip feel like your home away from home carry these top 10 travel essentials with you.
1. World Adapter
Plug sockets that you find in another country need not match your device. But if you carry a world travel adapter, there is no need to worry. While buying the adapter, just check on the packet if it will fit every socket of the world.
2. Portable Power Source
While travelling you may not always be close to a power source and you might not feel comfortable asking someone to share their device. By carrying a portable power source you will be able to charge most of your electrical items whenever and wherever you want. Even if your hotel is not providing a plug socket you need not worry.
3. Travel Towel
For your round the world trip you need two towels – one to keep you clean and one for the beach. Carry a micro towel. It will dry fast and is lightweight. It won't take much space in your suitcase and is low maintenance. It will keep you sand free, clean and dry in minutes.
4. Earplugs
To block out the snorers, earplugs are an essential item. To get the beauty sleep you deserve all you need is a good pair of earplugs. This will make your travel much more comfortable.
5. Padlock with a combination
Get a padlock with a combination. Searching for keys, especially while travelling, is not an easy task. A padlock with a combination will give you more security and make your life a lot easier.
6. Wet wipes
Wet wipes are really useful while travelling. It saves you the trouble of going to the toilet every time you want to eat something. You can use them not only to wipe yourself but any surface.
7. Sleeping liner
Hotels rooms are not always neat and tidy. You will always have the fear of whether there are bed bugs and who stayed in the bed or whether it is a clean blanket that you are using. All these thoughts can give you sleepless nights. Sleeping liner will make your hotel stay much more comfortable. You will have peace of mind, and you will feel at home. They can be folded up nicely into a small ball and are lightweight.
8. Flip Flops
Flip flops are very comfortable and lightweight and you can use them on long journeys. A good pair will go with any outfit.
9. Packing Cubes
The ultimate travel organiser is packing cubes. It can be daunting to leave the comfort of your wardrobe but your backpacker life will be made easy by packing cubes. You can rely on them even though you can't expect too much organisation in your life while travelling.
10. Camera
Travelling is all about making memories. So while travelling you need a good camera to capture them. To look back and see what an amazing journey you had you need a camera. To save photos you can invest in memory sticks as well.