Waterfalls are a breathtaking sight. These astonishing surges of water surrounded by natural beauty, and lush greenery are a sight to behold and many people take trips just to see waterfalls.
India is blessed with many beautiful and famous waterfalls, which are ideally situated in scenic locations in the lap of nature's bounty. Here are some of the well known waterfalls in popular tourist attractions that you must visit during the monsoon.
Athirapally Waterfall, Kerala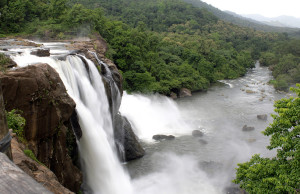 Athirapally Waterfall comes to life at the onset of monsoon. The journey to the waterfall is lovely as you have to pass through evergreen nature, and quaint villages. You can trek down to the base of the waterfall. Standing at the foot of this majestic waterfall is a magical experience to say the least. It will refresh your body and soul.
Dudhsagar Waterfall, Goa
The most sought after waterfall in the country during the monsoon is the Dudhsagar Waterfall in Goa. It is surrounded by verdant forests, and a mountain peak. People from all over the world come here to experience its beauty. You can also swim in its small pools, which make Dudhsagar a great place for an outing with family and friends.
Jog Waterfall, Karnataka
Jog is a sight to behold with lush green grass and trees surrounding it. It is the second highest dropping waterfall. It has 83 scenic points. During the monsoon its spray, roar, and the huge flow of water are incredible. The region is one of the UNESCO ecological hotspots in the world.
Talakona Waterfall, Andhra Pradesh
What makes this waterfall unique is its 270 foot fall. This waterfall, which forms a lovely pool at the bottom, is visited by many pilgrims, thanks to the Lord Siddheswara Swami Temple nearby. You also get to see exotic butterflies and wild flowers here as a national park is situated in the area nearby. During the monsoon this waterfall can be seen in all its glory. Its mighty roar can be heard from several kilometres away.
Khandadhar Waterfall, Orissa
When it falls Khandadhar waterfall looks like a horse's tail. It is the highest waterfall in the state, and is surrounded by exotic flora and fauna and dense forests.
Dhuandhar Waterfall, Madhya Pradesh
One of the most powerful cascades in India is the Dhuandhar Waterfall. The water falls from a height of around 25m and create a smoky effect and hence the name.
Iruppu Falls, Coorg
Coorg is a very popular hill station in India blessed with natural beauty and amazing weather. The best time to visit Coorg is during the monsoon. The Iruppu falls here is at its mightiest during the monsoon and is worth a visit while it rains.
Chitrakot Waterfall, Chattisgarh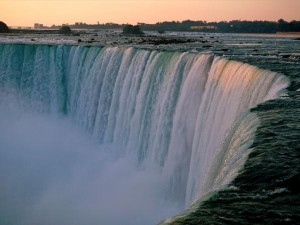 Chattisgarh is a tourist's paradise with a number of sightseeing possibilities. The Chitrakot waterfall, known as the Niagara Waterfall of India, is a feather in its cap. If you want to enjoy tribal India then you must visit this waterfall, which is breathtakingly beautiful.
Kune Falls, Maharashtra
There are numerous stunning waterfalls in the Lonavala-Khandala province that come alive during the monsoon. One of the best falls in this region is the Kune Falls. It is a 3-tiered waterfall that falls from a height of 200 meters.
Langshiang Fall, Meghalaya
The third highest waterfall in India is the Langshiang waterfall. It is a chain of waterfalls, and during the monsoon its beauty is indescribable. To enjoy its real beauty you must see it up close and personal.
Choose the best domestic tour packages for family trip from your favorite travel agency and  just utilize this holiday and pack your bags!